International partnerships involve active collaborations that create opportunities for students and faculty members to have experiences abroad and to foster innovative global research. The options below provide detailed information on how to develop some of the more standard program models. If you have a different concept in mind or would like to discuss your idea with Arizona Global, please contact us at imoa@email.arizona.edu.
International Partnership Agreement Development Process: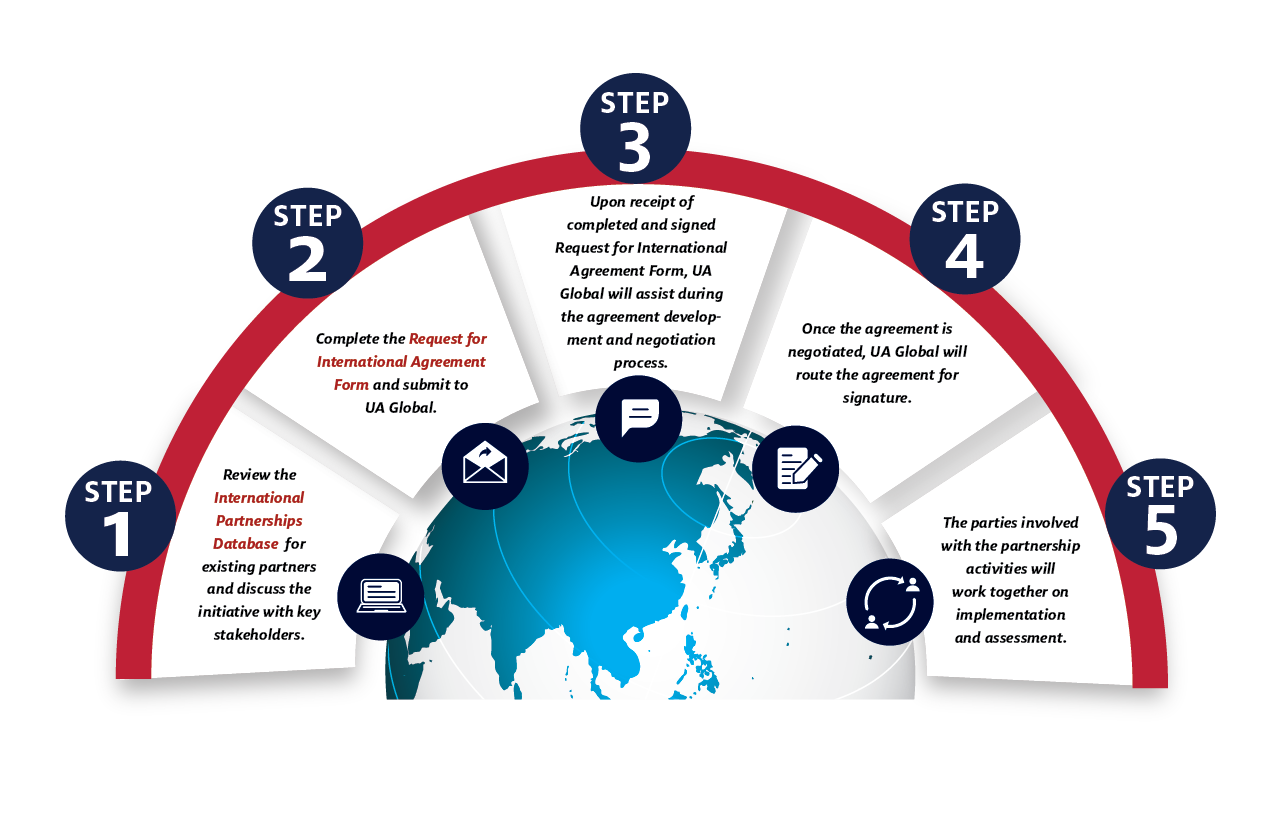 Step 1: Review the International Partnerships Database for existing partners and discuss the initiative with key stakeholders.
Step 2: Complete the Request for International Agreement Form submit to Arizona Global.
Step 3: Upon receipt of completed and signed Request for International Agreement Form, Arizona Global will assist during the agreement development and negotiation process.
Step 4: Once the agreement is negotiated, Arizona Global will route the agreement for signature.
Step 5: The parties involved with the partnership activities will work together on implementation and assessment.
Partnership Models:
Other University of Arizona Contracting Offices: