UNAM – Tucson Marks Second Anniversary at the UA
October 26, 2017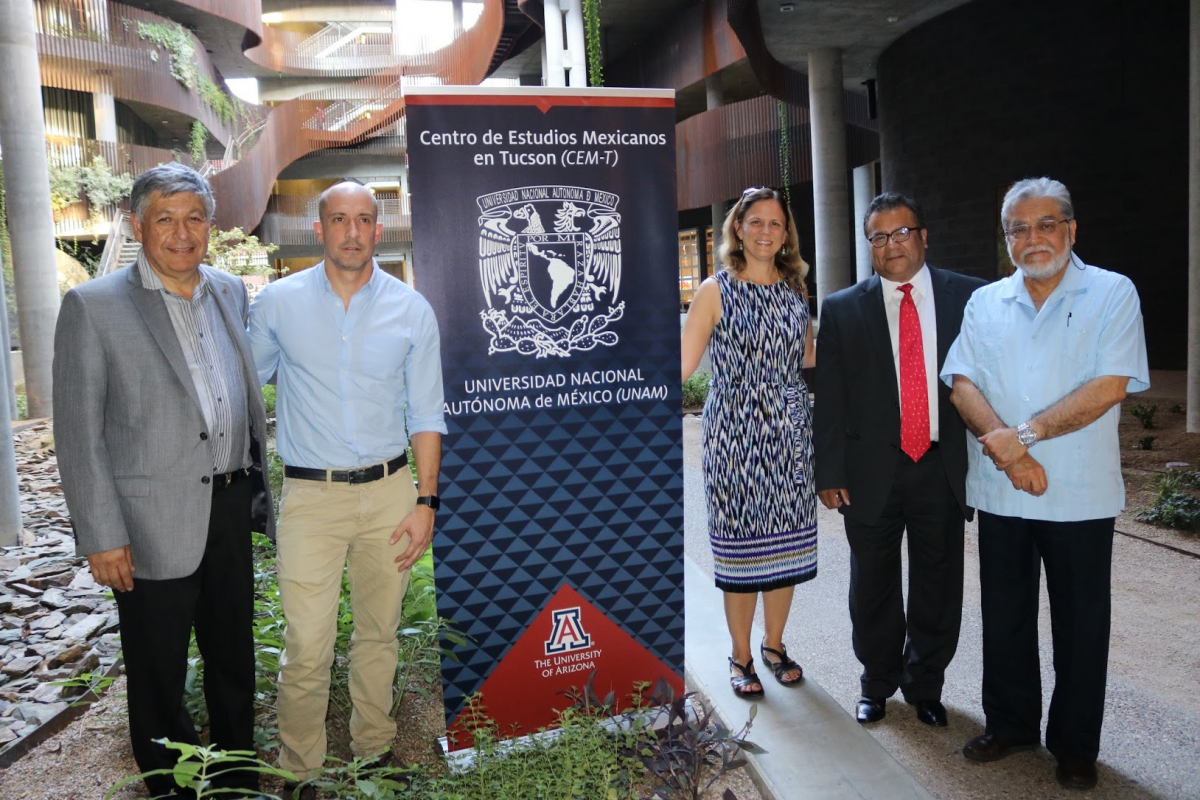 The National Autonomous University of Mexico – Center for Mexican Studies, also known as UNAM – Tucson, is marking its second anniversary at the UA with a photo exhibit, celebrating the advances of the scientific research subsystem of UNAM. Titled "Check this Out," the exhibit features photos wrapped along pillars at the ENR2 courtyard, presenting a colorful glimpse of the activities of the largest university system in Latin America. The exhibit will remain on display through December, serving as a reminder of the 30-year partnership between UNAM and the UA.
"Being here in Tucson, we are finding not only colleagues, but also friends. The quality of the human beings in this community is really amazing," said Claudio A. Estrada, Ph.D., Director of UNAM – Tucson.
UNAM – Tucson was established in the fall of 2015 with multiple goals: to develop joint programs of study, encourage joint research projects, strengthen student mobility, promote Mexican culture, and support migrant programs.
"These programs are essential to the mission of the Office of Global Initiatives – to enhance intercultural understanding here at the UA," said Suzanne Panferov, Ph.D., Interim Vice President of the UA Office of Global Initiatives. "UNAM – Tucson is a great example of how we can achieve strong, multi-layered, and sustainable international partnerships."
In terms of joint programs of study, five are currently in development between UNAM and the UA, including a dual degree in environmental engineering. Collaborative efforts driven by UNAM – Tucson also helped initiate a recent agreement between Israel's Ben-Gurion University, Tech Parks Arizona, and UNAM's high-tech initiative. The agreement will increase cooperation on issues related to research, innovation, technology, and business incubation.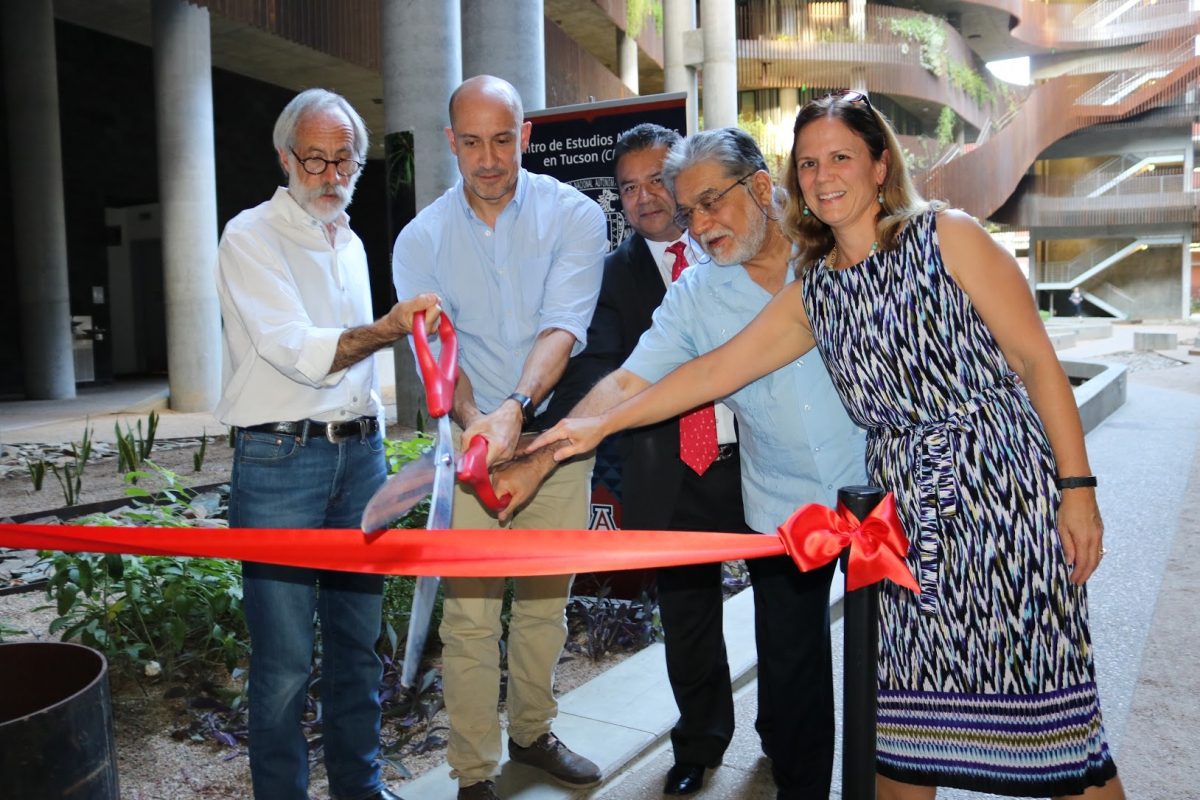 "Relationships such as the UA – UNAM partnership not only engender cultural appreciation. They also open doors to academic and research pathways that transcend countries," said Panferov. "This leads to bigger ideas and better solutions to grand challenges."
In addition to academic and research initiatives, UNAM – Tucson has hosted numerous lectures, seminars, workshops, concerts, film screenings, and art exhibits – each imparting the rich history and culture of Mexico to thousands of people in the UA community. UNAM – Tucson also spearheaded a Smart Villages Symposium at Biosphere 2 in the summer of 2017, bringing together leading experts in renewable energies from 20 different countries.
Joaquin Ruiz, Ph.D., Dean of the College of Science, attended that symposium and recently noted the significance of the UA's partnership with UNAM.
"UNAM now is full of students from Colombia, Brazil, and Chile because that's the place to go the same way here that people look at Harvard and Yale and Stanford," he said. "Having a partnership with such a distinguished institution is something that will allow us to learn how we can be a better part of our community. We are in beautiful Arizona, 90 kilometers from the border. Where Mexico goes, we go. Period. And where we go, a lot of Mexico goes."
Looking forward to 2018, UNAM – Tucson hopes to help establish dual degree programs in science and music, continue to promote Mexican culture, and strengthen activities in Spanish language teaching.
"I see a future between the two universities more intense in academic relations and cultural exchange," said Estrada. "But above all, I see a human enrichment among the students and university professors who participate in this effort."
---