UA Student Awarded National Scholarship to Study in Jordan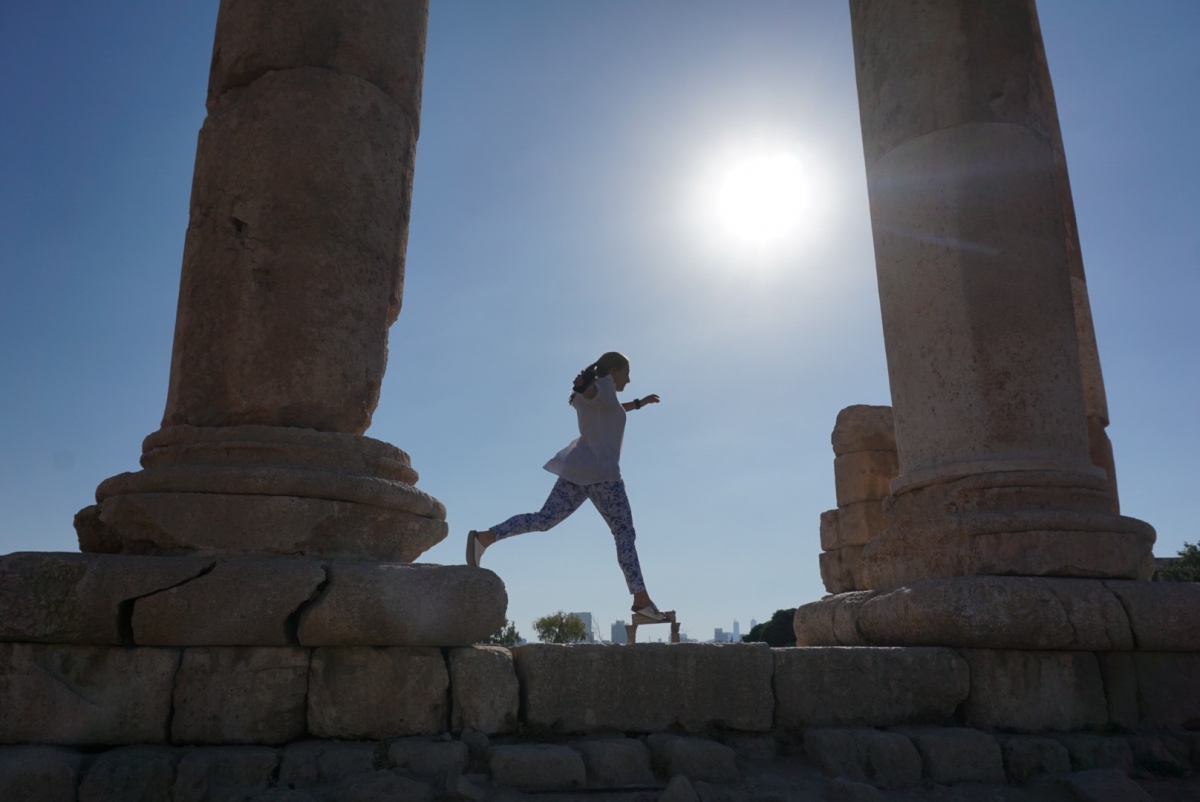 Sheridan Aleksick describes her experience in the Middle East as "Jumping into Jordan"— a metaphor not only for her photos, but also for the intensive cultural immersion. Aleksick, an Army ROTC cadet and Arabic major at the UA, participated in the Arizona in Jordan program this summer as a Boren Scholar, and is staying in Amman to continue her Arabic studies for the fall semester.
An initiative of the National Security Education Program, Boren Scholarships are awarded to undergraduate students in the U.S. to help develop a pipeline of foreign language and culture expertise for the federal workforce.
Aleksick learned about the opportunity through her ROTC battalion after applying to Project Global Officer, or Project GO, a Department of Defense program that supports intercultural communications skills of future military officers.
"The National Security Education Program, a Department of Defense program for furthering critical language education, funds both the Boren Scholarship and Project GO," said Aleksick. "Boren offers a unique opportunity to study abroad for a longer period of time, not only advancing language skills, but also providing the opportunity for cultural immersion."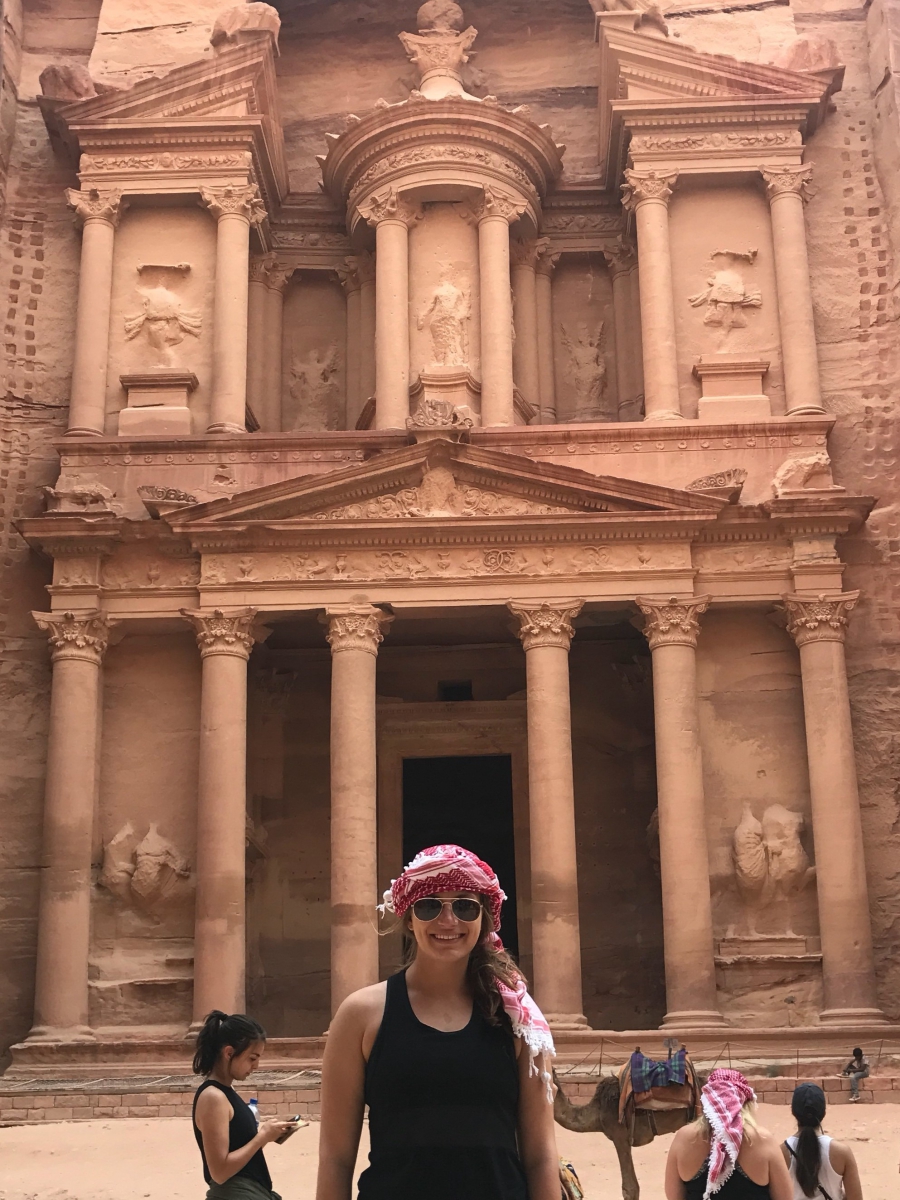 Named for former U.S. Senator David L. Boren, the Boren Scholarship provides funding for U.S. students to study languages in countries that are typically underrepresented in study abroad. In turn, recipients commit to working in the U.S. federal government for at least one year after graduation. It's a career trajectory that Aleksick is eager to trace.
"The expertise I gain from participating in this program will drive my career toward working as an Army Foreign Affairs Officer in a United States Embassy in the Middle East," she said. "Being able to utilize and apply the Arabic I have learned in school immediately following class is beneficial. Whether it be in a taxi, bargaining for food or clothing items in the streets, applying the material helps with retention. Immersing yourself in the language truly has a difference in one's education."
In addition to her intensive coursework, Aleksick is traveling extensively around Jordan with Project GO, visiting sites such as Petra and the Jordan River Valley.
"I believe that in-country experience is critical for my career and building partnerships in the Middle East," she said. "The perception of the Middle East is skewed, and it is essential for Americans to do whatever it takes to bridge the gap."
Aleksick plans to continue her ROTC career when she returns to the UA in December and looks forward to what the future holds.
"In selecting a career, I have always been told to follow my passion. After being exposed to the Middle Eastern culture, I have been fascinated by the economics, history, and culture. Through the study of Arabic at the University of Arizona, through Project Go and Boren, the experience will further satisfy my curiosity and deepen my knowledge and understanding of Arabic and the culture."
---
The Boren Scholarship Program represents a vital pool of highly motivated students who wish to work in the federal national security arena. In exchange for funding, Boren Scholars commit to working in the federal government for at least one year after graduation. Up to $20,000 is available for a six to 12-month program. Interested students should contact Emily Kotay with the Office of Nationally Competitive Scholarships at emkotay@email.arizona.edu.
For all list of all study abroad scholarships offered to students of the UA, visit https://global.arizona.edu/study-abroad/study-abroad-scholarships.