UA Prepares International Students for Impactful Internships
From an operating room in Tucson, to a start-up in Scottsdale, to the United Nations headquarters in New York City, international Wildcats are embracing grand challenges this summer. The UA hosts nearly 4,000 students from around the world, and many of them took advantage of their summer breaks to break into the career world. Three international students from the UA shared advice on how to secure a competitive summer internship and make the most of it.
Global Connections in the Big Apple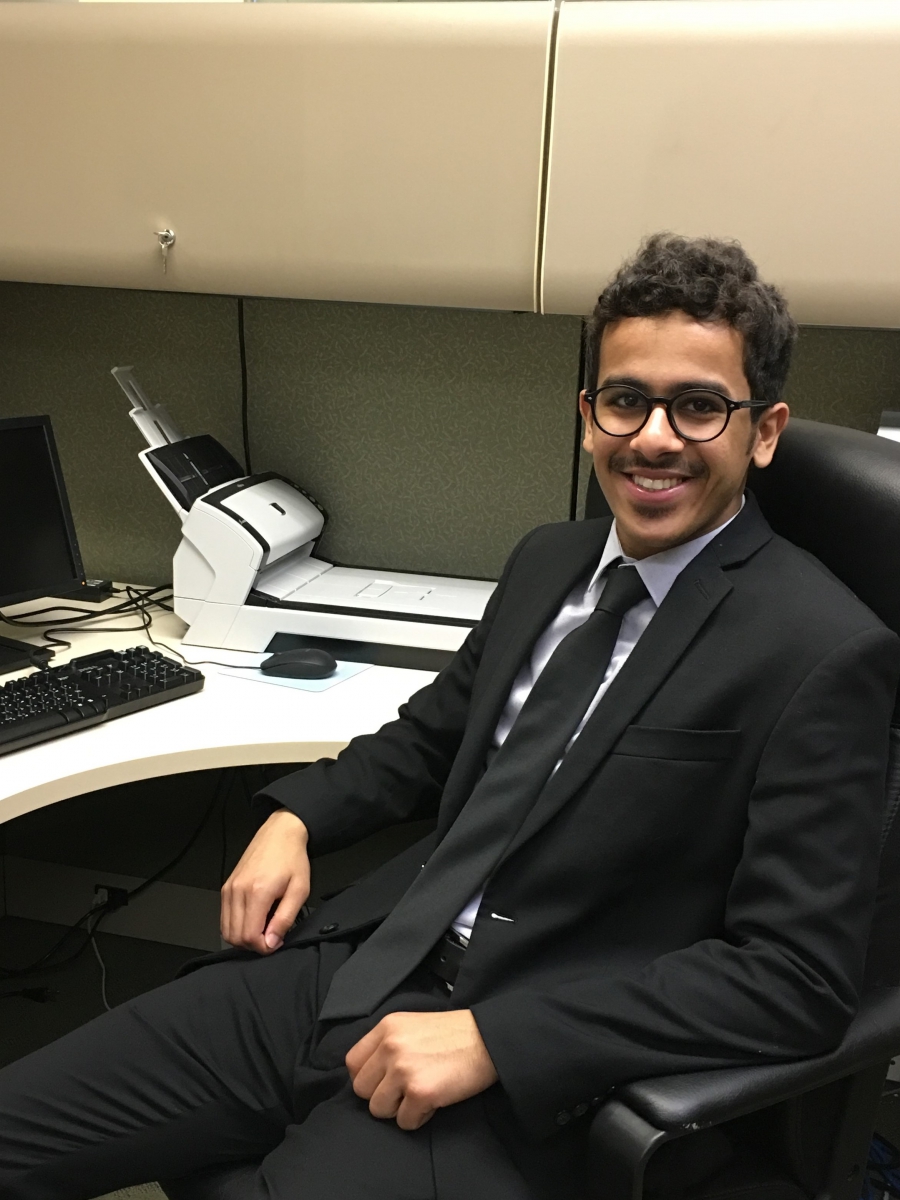 Sultan Dhaifallah Alansari is determined to make his career aspirations a reality. He's interning this summer with the Permanent Mission of Saudi Arabia to the United Nations in New York City— a perfect complement to his Political Science and Public Administration coursework at the UA. A native of Jeddah, Saudi Arabia, Alansari hopes to eventually turn his summer internship into a full-time position with the Saudi Arabia Foreign Ministry.
"I've been completing a rotation of the various departments at the Permanent Mission. I've attended meetings at the United Nations and assisted in report writing and drafting speeches. I've also prepared briefing notes for diplomats and the Permanent Representative prior to meetings or negotiations."
Alansari found the internship by searching the Saudi Mission website, and then International Student Services at the UA helped him fill out the appropriate paperwork so he could work off campus.
"I have been applying what I learned in my classes to my internship, and that makes me happy and fully satisfied. The PA 330 course, Ethics for the Public Administrator, is most beneficial. Before this course, I never thought about how an organization's culture or structure could positively or negatively affect me."
Thanks to this internship experience, Alansari has a clear idea of where he wants to be and how to get there.
"I want to work with the Saudi Arabia Foreign Ministry for 10 to 15 years. After that I would like to work with big companies in the Middle East. Finally, I would like to end my career path by teaching Geopolitics and becoming a university professor."
Alansari has some advice for those looking to land the summer experience of a lifetime.
"Internships help students get a better understanding of what they want or don't want to do. They can benefit you academically and help you build a network, which makes it easier to find a job. Make sure you apply for internships three to four months before the start date. Also apply to many internships. Don't depend on just one because it is very competitive to get accepted into a well-respected program."
An Examination of the Operating Room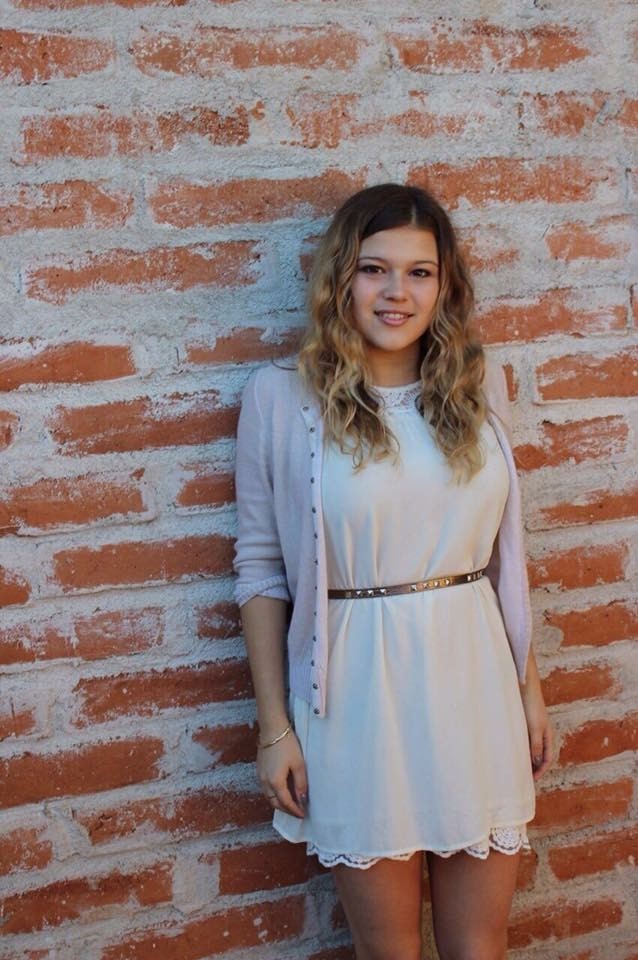 Valerie Yarova, a sophomore at the UA from Kiev, Ukraine is interning at the Tucson Medical Center, shadowing a cardiothoracic surgeon. Yarova hopes to attend medical school in the future, so she reached out to the father of a friend about shadowing him over the summer.
"I am pre-med and interested in surgery, so when I had this amazing opportunity to learn from the best, I couldn't miss it!"
Yarova is getting real world experience in the operating room, giving her a crash course in what it takes to be a surgeon.
"Two to three days a week I shadow him in surgeries, and we do rounds. Mostly, I'm observing the open heart surgeries he performs while his team explains to me the whole process, including anesthesia and the heart bypass machine. I also shadow him at a heart clinic on Fridays. I learn what certain symptoms mean and how to treat them!"
The summer experience is imparting invaluable information about the heart and the afflictions it faces.
"I have learned a lot about the heart's anatomy and physiology, what sort of heart diseases are the most common, how a patient is prepared for surgery, how the surgeries actually work, and how many people are needed for such surgeries."
Yarova is committed to the field of medicine and hopes shadowing experiences unlock her passion for a specific field.
"I am considering surgery, but I won't know until I go through medical school and shadow more doctors. It is a fact that a lot of people pass out from being in an OR. However, I did not feel sick at all. I am confident that I could be a surgeon in the future!"
Yarova is passionate about internships and clinical shadowing, and hopes all UA students seek out these opportunities.
"It helps you realize who you want or do not want to be. You learn a lot of new information that is not only related to a specific job, but also things that could help you with your personal life and health. If you ever have an opportunity to shadow someone or do a full-on internship, never miss out on it. You will regret it later on if you do."
A Career Jump-Start at a Start-Up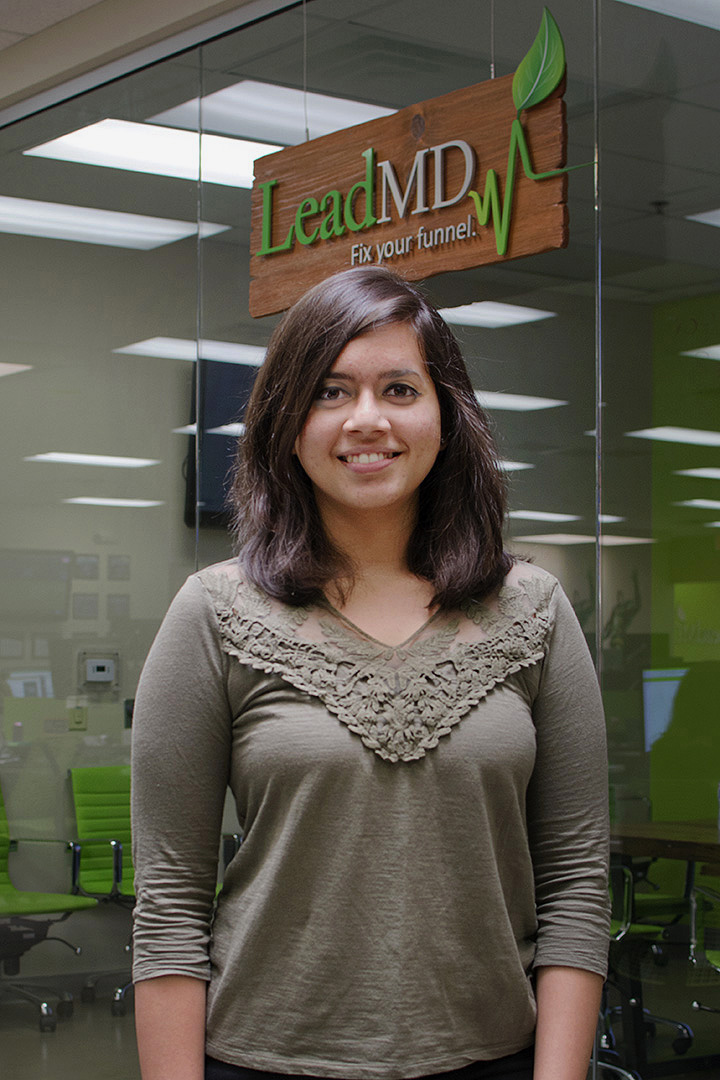 Ishita Raut, a graduate student in the Management Information Systems (MIS) program in the Eller College of Management is wearing many hats this summer as an intern at LeadMD, a start-up marketing firm in Scottsdale. A native of Mumbai, India, Raut was recommended by a friend for the internship. She then sought assistance from International Student Services at the UA to complete the proper documentation.
"I always wanted to work at a successful and fun start-up, and I felt that this internship would allow me to learn without confining me to one role. Needless to say, I was right about that. I'm extremely thankful to my mentor, Natasha Ness, for giving me this opportunity!"
The MIS program at the UA gave Raut a solid foundation for the internship, so she was able to hit the ground running.
"I'm interested in pursuing a career in consulting and the MIS program has been quite helpful in that sense. It provided me with opportunities to work with clients on various projects. These projects improved my communication skills along with my technical skills. We had a consulting project in the spring semester with a client. In my opinion, this project taught me how to effectively communicate in the corporate world, along with giving me an experience of working on a live project."
Raut's favorite part of interning at LeadMD is the variety it allows.
"Honestly speaking, each day is different! That's the best part of working at LeadMD. I'm networking with people, wire-framing, using a plethora of tools like Google Analytics and Salesforce, along with the basics of marketing, digital marketing, and social media strategy. Most importantly, I've learned how consultants work in the corporate world, along with having fun!
Raut advises international students to seek out start-ups, in particular, for summer internships.
"Apply for internships that will not only equip you with the skills that you need to build on, but also to improve your overall personality. Look out for start-ups, as you'll learn a lot in a short amount of time along with having fun! Also, don't forget to network! I eventually hope to be a management or strategic consultant. This internship helped without a doubt!"
---
International Student Services (ISS) supports approximately 4,000 international students at the UA— from application to graduation. ISS provides immigration guidance, academic resources, cultural connections, and social events, making the UA experience meaningful and fun for all students. For more information, visit the ISS website.