UA Honors Student Participates in Three Study Abroad Programs
One might consider Miranda Lopez the UA's study abroad aficionado. The senior honors student recently returned from her third study abroad program in Latin America, a trip that helped her greatly improve her Spanish language skills— a lifelong goal.
"My grandparents both spoke Spanish and English, and I was never able to speak Spanish with them before they passed away," said Lopez. "It was important for me to learn Spanish because I wanted to reclaim that part of my heritage."
Lopez, a Spanish Literature and Political Science double major, took the first step by traveling to Costa Rica as part of the Arizona in Costa Rica program in the summer of 2014.
"I loved Costa Rica, and wished I could have stayed longer to perfect my Spanish," she said. "I eventually learned the best way to really refine your Spanish is to spend three months in a culture, so I wanted to study abroad as soon as possible, and the next available program was in Chile."
Eager to maintain her language skills, Lopez signed up for the Arizona in Viña del Mar program in Chile for the fall.
"Chilean dialect is tough! My fellow Mexican students didn't know it either, so we were on the same page, but now Spanish is so easy because learning the Chilean dialect was so difficult."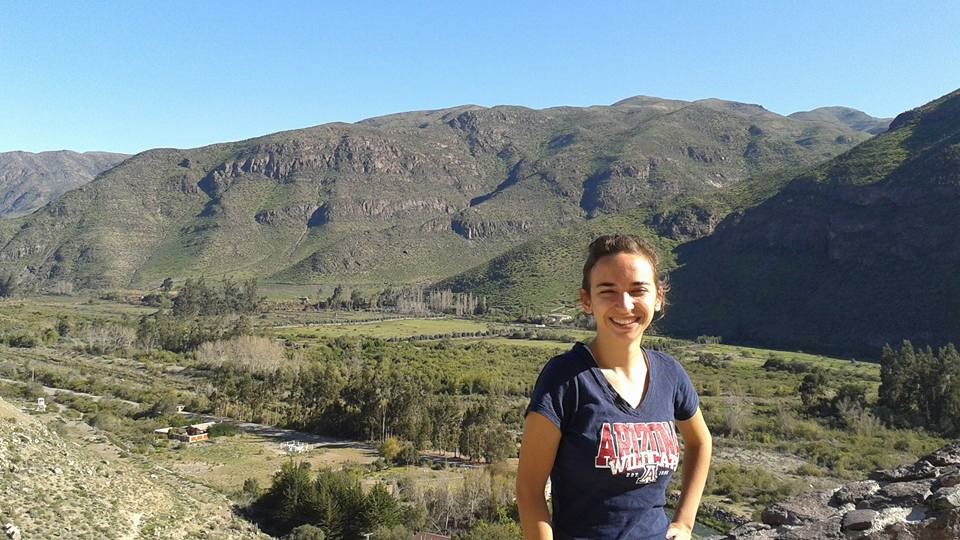 Lopez returned to Arizona and quickly craved another international experience. This time, she decided to enhance her academics with service learning.
"I ended up working as a classroom assistant at a non-profit school called Nuestros Ahijados through the IDEAS Guatemala program," said Lopez. "They cater to children who live in poverty by providing education and two meals a day. Working with the kids was a life-changing experience. I don't necessarily want to become a teacher, but I want to work at enacting meaningful change to address issues in poverty and education— whatever that ends up being!"
Making a career decision will be easier, thanks in part to UA Study Abroad, according to Lopez.
"I gained perspective. Some of the places I traveled made me realize what I have— even a public fountain isn't something everyone has. I have learned to appreciate things more. I also learned to push my boundaries. It's easy to get comfortable in the same place. It's good to travel, to put yourself in situations where you don't know the language. I might not have agreed to this interview before study abroad. Now I'm not as afraid to take chances!"