UA Funding Opportunity Fuels Connection to Finland
The UA will host scholars from the University of Helsinki from March 10 – 17, 2018; the result of an International Research & Academic Program Development (IRPD) Grant, funded by the Office of Global Initiatives and Research, Discovery & Innovation.
Dr. Etta Kralovec, Associate Professor of Teacher Education and Program Director of Graduate Teacher Education at UA South, was awarded the grant for a project called "Digital Border Dialogues: Identity, Interculturality, and Educational Empowerment." She and her peers from Finland are exploring education in border areas, with an emphasis on digital technologies and international interdisciplinary research networks in border regions. Dr. Kralovec has maintained research connections in Finland since a sabbatical there in 2014.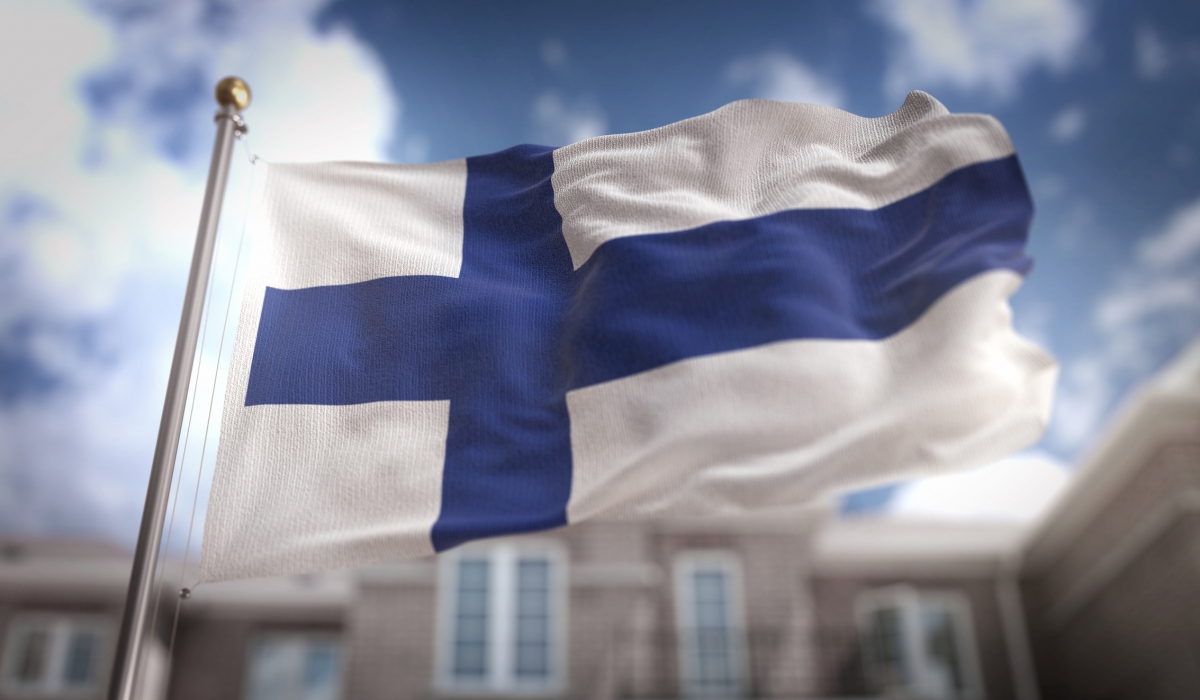 "I was drawn to Finland because of their world famous education system and my interest in their teacher preparation programs," she said. "In my meetings with the Diversity 4 Education research group there, we found we had similar research interests and have developed a number of collaborative research projects, of which this initiative is one. We find that borders provide a unique context for the work of educators, health care professionals and others, and we are interested in exploring this context internationally."
Dr. Kralovec hopes to connect scholars from Helsinki with UA faculty members to form a network of scholars with intersecting research interests, centered on education and border issues. She is working closely with Dr. Fred Dervin and Dr. Anna-Leena Riitaoja, intercultural specialists based at the University of Helsinki.
"The team from the Centre for Research on Ethnic Relations and Nationalism in the Swedish School of Social Science at the University of Helsinki is excited to meet with UA faculty who share research interests and approaches," said Riitaoja. "I hope to find scholars who are interested in cross-contextual and cross-disciplinary investigations on the dynamics of helping services, immigrants, and professionalism. I'm hoping we can develop teaching collaboration and student exchanges."
The program for the visit, titled, "Borderlands Intersectionality: International Perspectives Working Group," will sponsor several open sessions with support from UA South and the Office of Global Initiatives. UA faculty, students, and staff are encouraged to attend the following:
Date and Time

Event

Location

Contact

Mon. March 12
Noon – 1pm

UA Study Abroad student exchange options with the University of Helsinki.

ENR2 S215

Hsin-Fen Chang
Office of Global Initiatives
hsinfenc@email.arizona.edu

Tues. March 13
4:15 – 5:45pm

Discussion: A Local Perspective on Finnish Early Childhood Education, Welfare, and Diversity.

Education Building R308

Alison Van Gorp
UA South
avangorp@email.arizona.edu

Wed. March 14
9am – Noon

Workshop: "La Frontera," featuring scholars from Sinaloa, Mexico and Helsinki, Finland. The workshop is designed to provide UA scholars an opportunity to explore the intersection of their work with colleagues from Finland and Mexico.

Student Union, Rincon Room

Space is limited. Contact Dr. Etta Kralovec if you plan to attend. kralovec@email.arizona.edu

Thurs. March 15
10:30am – Noon

Panel: Initiatives Supporting Immigrant and Latino Communities in Borderlands. Moderated by Dr. Luis Coronado Guel of the UA College of Social and Behavioral Sciences, SBS-Mexico Initiatives.

Consulate of Mexico in Tucson

Dr. Nadia Alvarez Mexia
Office of Global Initiatives
nalvarez@email.arizona.edu

Thurs. March 15
4pm – 7pm

Round Table on Migration Issues: The Finnish Perspective. Reception from 4pm to 5pm. Discussion from 5pm to 7pm.

UA South, Sierra Vista Campus

Alison Van Gorp
UA South
avangorp@email.arizona.edu
UA Faculty members interested in applying for an IRPD Grant have until March 15, 2018 to apply for the 2018-19 cycle. For more information, visit the University of Arizona Research Gateway.