UA Confucius Institute to Celebrate Year of the Dog
The Confucius Institute at the University of Arizona (CIUA) and the Tucson Sino Choir are proud to present Arizona's largest Chinese New Year festival celebration on Sunday, Feb. 11, 2018, at 2 p.m. at UA's Centennial Hall.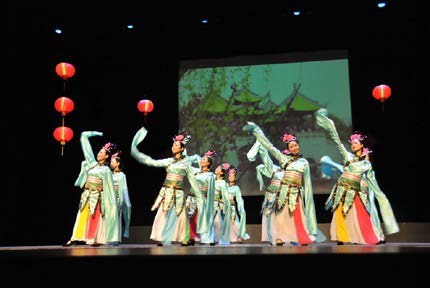 Celebrating a tradition thousands of years old, the extravaganza features performances by Shaolin martial arts masters of the China Martial Arts Association and the Songshan Shaolin Wushu College; Guzheng (Chinese zither) soloist Xia Jing and Erhu (two-stringed violin) soloist Liu Fangyuan join the Southern Arizona Symphony Orchestra under the baton of Dr. Linus Lerner; soprano Lei Qian and tenor Li Yayun from the School of Music of Shaanxi Normal University bring colorful Chinese folk songs; Spring Flowers, choreographed by Angelina Lin-Hannum and presented by the Ballet Rincon Performance Ensemble, blends traditional ballet with Chinese dance; other exciting content includes songs, Chinese folk dance, and even a Qipao (cheongsam) fashion show by local Sino groups.
"It has become a tradition for CIUA to host the Chinese New Year show here in Tucson, and this is our 9th annual celebration," says Dr. Zhao Chen, director of the CIUA. "CIUA is committed to serving the Tucson community's interest in learning about Chinese language and culture."
Chen hopes the festival will be a showcase to enhance people's understanding and appreciation of Chinese language and cultural heritage: "CIUA is working closely with other university and community organizations to deliver a broad spectrum of events to enhance the Chinese cultural experience."
CIUA's mission is to enhance people's understanding and appreciation of Chinese language and cultural heritage. With over 500 Confucius Institutes worldwide, CIUA is proud to be one of a small number of institutes located at a top-ranking U.S. research university. Established in 2008, the Institute provides comprehensive training to teachers of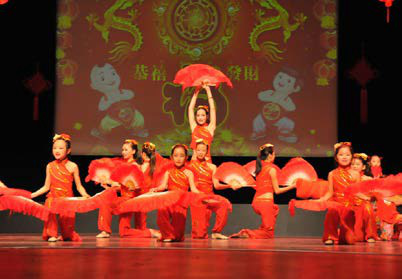 Chinese language and culture. In addition, it promotes health and wellness via a focus on Chinese medicine, martial arts, music, and performance. CIUA's ultimate goal is to foster multiculturalism and to advance friendly and productive relations between the United States and China.
Get your tickets at the UA Centennial Hall Box office (Prices are $15-$18) and join us to celebrate the Year of the Earth Dog at the Tucson Chinese New Year Festival Gala on February 11th.
For more information, please visit the CIUA website at: confucius.arizona.edu.
---
Contact:
Charlotte MacInnis
(520) 626-5124
confucius@email.arizona.edu
1215 E Helen Street
Tucson, AZ 85721