UA Among Top Peace Corps Universities for 2018
The Peace Corps announced that the University of Arizona ranked No. 20 among large schools on the agency's 2018 Top Volunteer-Producing Colleges and Universities list. There are 43 Wildcats currently volunteering worldwide.
The school has secured the No. 15 position among all-time top volunteer-producing schools, with 1,636 alumni traveling abroad to serve as volunteers. The UA is one of two Arizona schools on the top colleges list.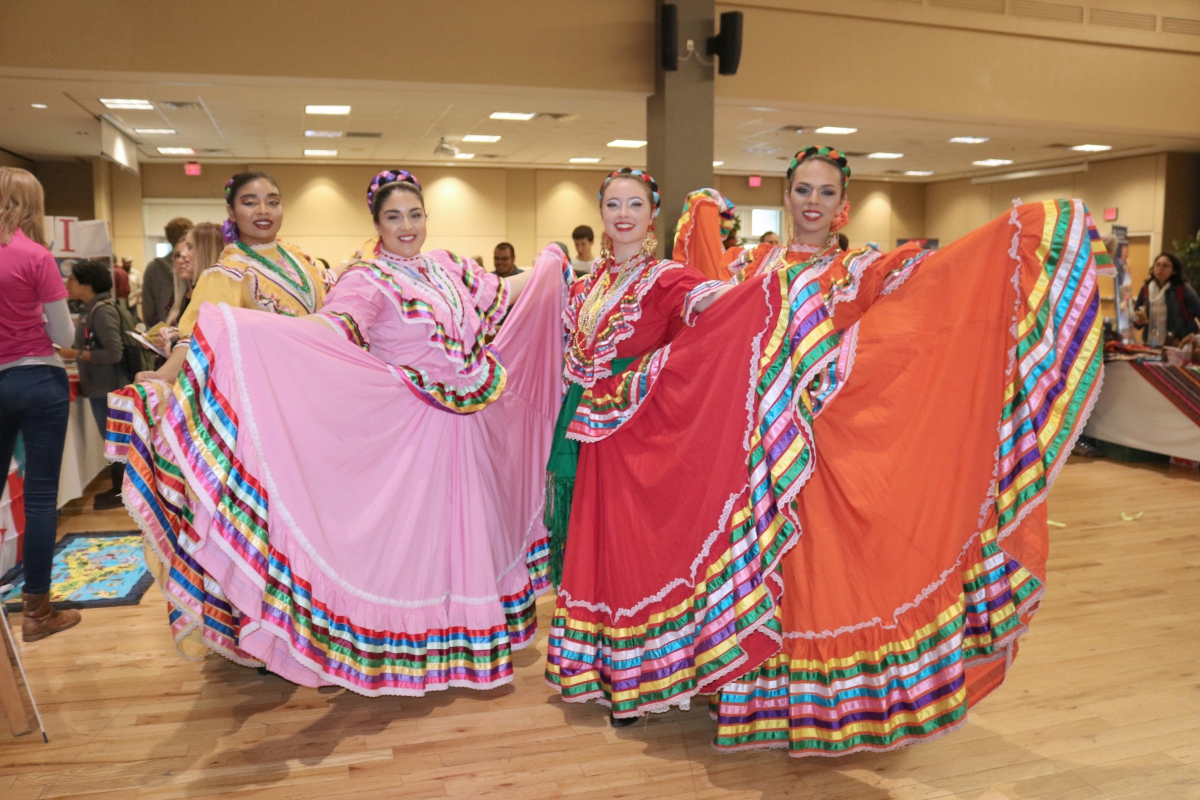 "Peace Corps service is a profound expression of the idealism and civic engagement that colleges and universities across the country inspire in their alumni," said Acting Peace Corps Director Sheila Crowley. "As Peace Corps volunteers, recent college and university graduates foster capacity and self-reliance at the grassroots level, making an impact in communities around the world. When they return to the United States, they have new, highly sought-after skills and an enterprising spirit that further leverages their education and strengthens their communities back home."
Alumni from more than 3,000 colleges and universities nationwide have served in the Peace Corps since the agency's founding in 1961.

Samuel Morris, University of Arizona graduate, serves as a Peace Corps education volunteer in Armenia. His primary assignment is teaching English and organizing conversation clubs at two schools in his community. He also writes curriculum for a national initiative that teaches environmental science to children across Armenia. Morris says his experience at UA helped strengthen his desire to volunteer.
"The University of Arizona instills in its students a sense of community that stays with us long after we graduate," Morris said. "Students at UA are strongly encouraged to get involved in and help the Tucson community through community service. Alumni leave with a continued desire to strengthen whatever community they happen to find themselves in. Simply put, Wildcat spirit and our ability to 'bear down' make us amazing Peace Corps volunteers and citizens of the world."
The Peace Corps ranks its top volunteer-producing colleges and universities annually according to the size of the student body. Below find the top five schools in each category and the number of alumni currently serving as Peace Corps volunteers. View the complete 2018 rankings of the top 25 schools in each category here and find an interactive map that shows where alumni from each college and university are serving here.
Large Colleges & Universities – Total Volunteers:
More than 15,000 Undergraduates
University of Wisconsin-Madison – 85
University of Washington – 74
University of Minnesota – 72
University of North Carolina-Chapel Hill – 70
University of Florida – 68
Medium Colleges & Universities – Total Volunteers:
Between 5,000 and 15,000 undergraduates
George Washington University – 50
American University – 49
College of William and Mary – 35
University of Montana – 34
Tulane University – 33
Small Colleges & Universities – Total Volunteers:
Fewer than 5,000 undergraduates
1. St. Mary's College of Maryland – 17
2. Macalester College – 15
2. St. Lawrence University – 15
4. University of Redlands – 14
4. University of Mary Washington – 14.
4. Evergreen State College – 14
4. Hobart and William Smith Colleges – 14
4. Whitworth University – 14
4. Spelman College – 14
10. Willamette University – 13
10. Denison University – 13
10. Agnes Scott College – 13
13. Carleton College – 12
13. Bucknell University – 12
13. Eckerd College – 12
Graduate Schools – Total Volunteers:
1. Tulane University – 27
2. American University – 19
3. University of South Florida – 16
4. George Washington University – 15
5. University of Michigan-Ann Arbor – 14
5. Columbia University – 14
5. University of Denver – 14
Historical, Since 1961 – Total Volunteers:
University of California, Berkeley 3,671
University of Wisconsin–Madison 3,279
University of Washington 3,027
University of Michigan 2,720
University of Colorado Boulder 2,504
*Rankings are calculated based on fiscal year 2017 data as of September 30, 2017, as self-reported by Peace Corps volunteers.
About the Peace Corps: The Peace Corps sends Americans with a passion for service abroad on behalf of the United States to work with communities and create lasting change. Volunteers develop sustainable solutions to address challenges in education, health, community economic development, agriculture, environment and youth development. Through their Peace Corps experience, volunteers gain a unique cultural understanding and a life-long commitment to service that positions them to succeed in today's global economy. Since President John F. Kennedy established the Peace Corps in 1961, more than 230,000 Americans of all ages have served in 141 countries worldwide. For more information, visit peacecorps.gov and follow us on Facebook and Twitter.