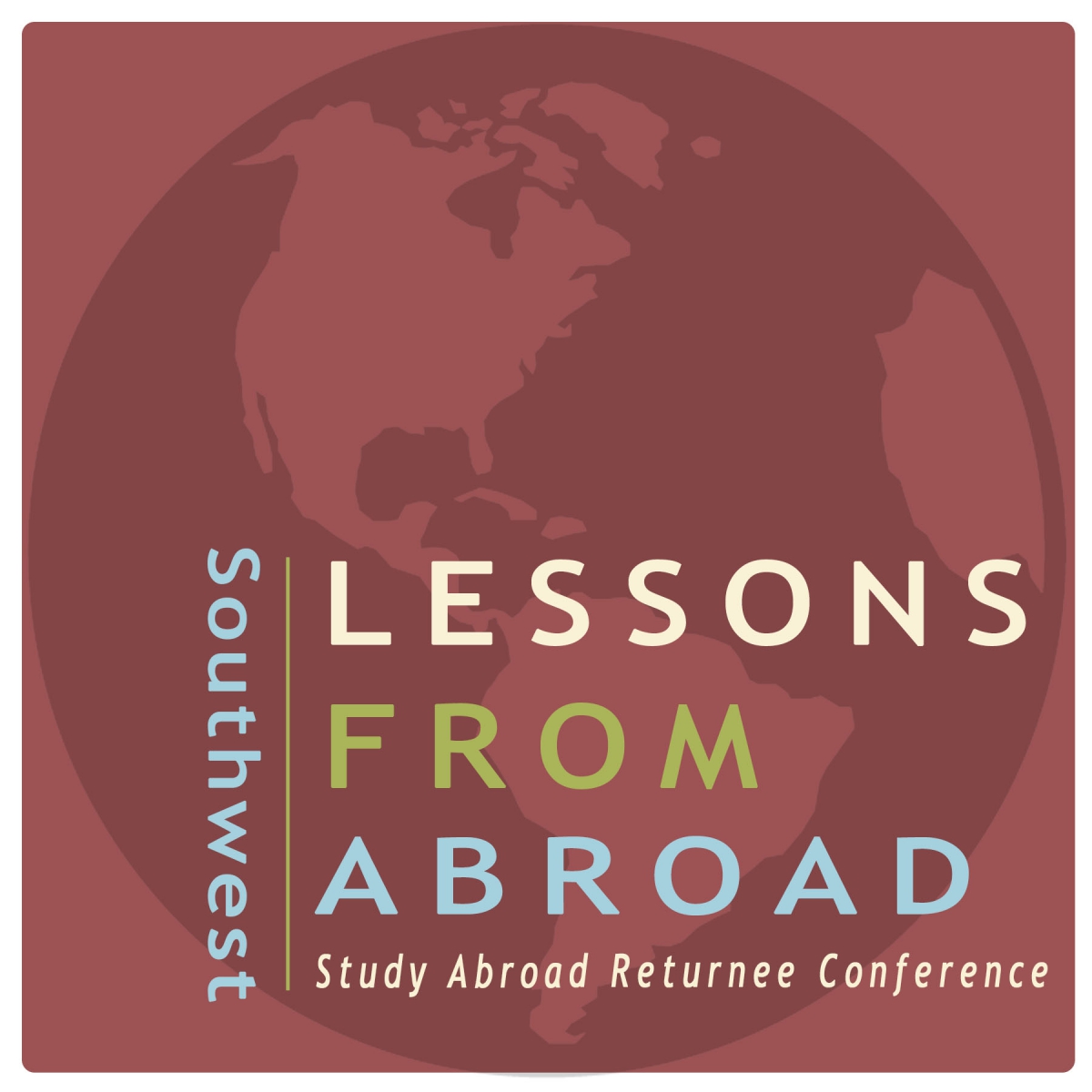 Thanks for your interest in Southwest Lessons from Abroad!
Students
Lessons from Abroad is an event for study abroad alumni. Students will be able to:
Talk to other study abroad alumni and share their experience
Learn how to put their experience on a resume
Gain interviewing skills that demonstrate skills gained during study abroad
Find ways to study, work or live abroad in the future
The 2018 conference is set for Saturday, September 22nd at the University of Arizona in the Environment and Natural Resources 2 Building.

2018 Conference Schedule
For additional details on the breakout sessions below, please visit our LFA Southwest Student Handbook.
9:30 a.m.: Check in & Exhibitor Fair
10:00 a.m.: Welcome & Keynote Speaker- Mr. Stewart Devine, Foreign Service Officer and Diplomat in Residence, U.S. Department of State
11:00 a.m.: Breakout Session I

Go Abroad Again: International Careers & English Abroad
Keeping Your Passion Alive: A Panel of International Educators Share the How To's
Working in International Education

11:45 a.m.: Lunch & Exhibitor Fair (included)
1:00 p.m.: Breakout Session II

Resume Review Workshop
Go Aboard Again; Work, Research, Volunteer and Study Overseas
International Careers: Make Your Dream Job a Reality

2:00 p.m.: Breakout Session III

Self-Awareness and the Power of the Individual in Cultural Adaptation
Living an Internationally-Focused Life: Learning From Other Cultures
Go Abroad Again: Study, Volunteer & Research

3:00 p.m.: Photo Contest Results and Closing Remarks