Student Discovers Career Path in Botswana
Cristina Curran had never left the United States until her junior year at the University of Arizona. During the summer of 2016, she packed her bags and moved to Botswana for a study abroad experience that would ultimately define her professional path.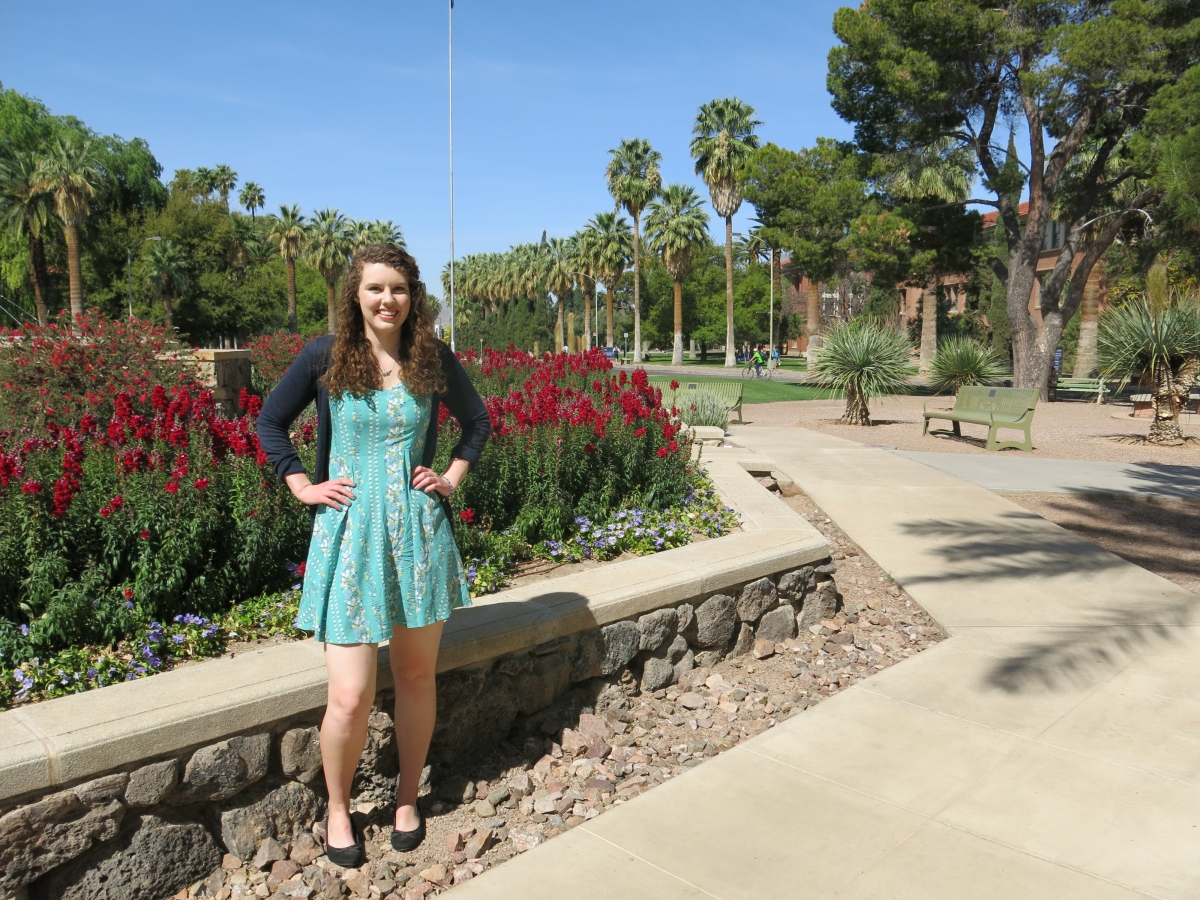 Nestled between Namibia, South Africa, Zambia and Zimbabwe, Botswana sits landlocked in sub-Saharan Africa with rocky hills, wetlands and sandy deserts. One of the world's fastest growing economies and largest producers of diamonds, Botswana is also a study abroad destination for UA students interested in public health.
When Curran stepped off the plane in the capital of Gaborone, less than 10 miles from the South African border, she was entering unfamiliar territory and that was exactly the plan.
"I wanted to study abroad because I didn't know if I'd ever get that chance again, and I chose Botswana because I wanted to go somewhere off the beaten path," she said. "I wanted to go somewhere I knew nothing about so I could see how much I could learn."
Curran also wanted to set goals for her career. Originally from Phoenix, she chose the UA because of its strong reputation in the health sciences but wasn't sure which field to pursue.
During her freshman year, she discovered an interest in infectious diseases and working with underserved and at-risk populations. Studying abroad was a way to determine if a career in global health was a good fit.
A Study Abroad Journey to Botswana
Curran participated in the "Community Public Health" program in Botswana, developed by the Council on International Educational Exchange, or CIEE, a long-time partner of UA Study Abroad.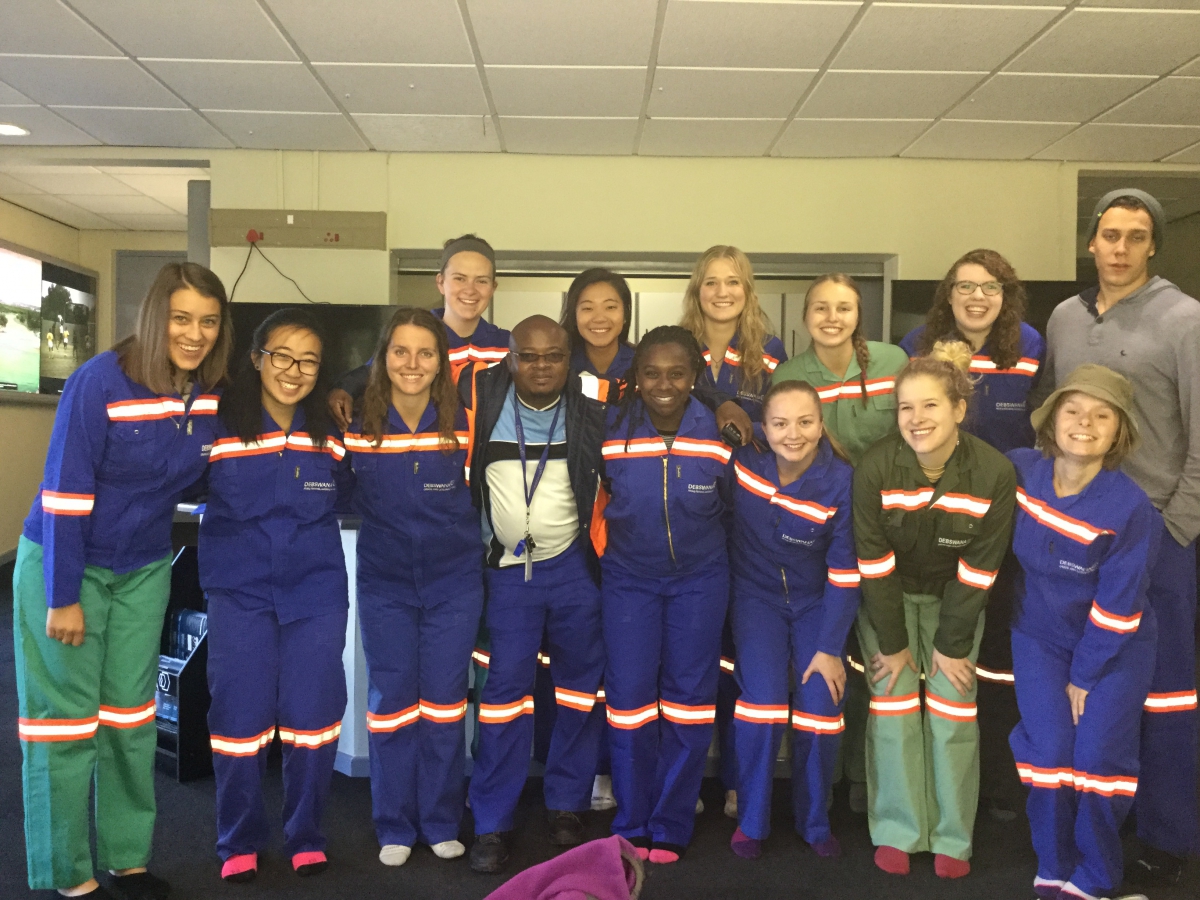 "Botswana is a stable country politically with a warm, welcoming culture," said Harmony DeFazio, director of UA Study Abroad and executive director of the UA Global Mobility Lab. "It's a great entry point for study abroad students at the UA who are interested in learning more about Africa."
During the program, Curran practiced Setswana, a language spoken in Botswana alongside English, and traveled to rural health clinics funded by the government.
"It was a great experiential learning experience. The clinics in Botswana are free of charge to patients and each specialize in something different – some for HIV, others for diabetes or tuberculosis," she said.
"I remember seeing a section of a clinic where they weighed babies in this device that was hanging. People would come in once a month, and if their babies were underweight, the clinic would send them home with a special basket. It was good to see the government helping people in this way."
Upon her return to the UA, Curran was committed to a new career path. She will graduate this May with a major in Public Health and a minor in Microbiology to advance her study of infectious diseases.
"In a lot of my classes, we talk about the sub-Saharan HIV epidemic, and now I can relate to the topic more," she said. "I learn more now because I have that personal experience. Study abroad enhanced my learning here at the UA."
A Dedication to the Community
Community service is another major component of Curran's college experience.
She completed three internships over the past three years – analyzing sexually transmitted disease data for the Pima County Health Department, donating medical supplies to developing nations at Project C.U.R.E. in Tempe and assisting women experiencing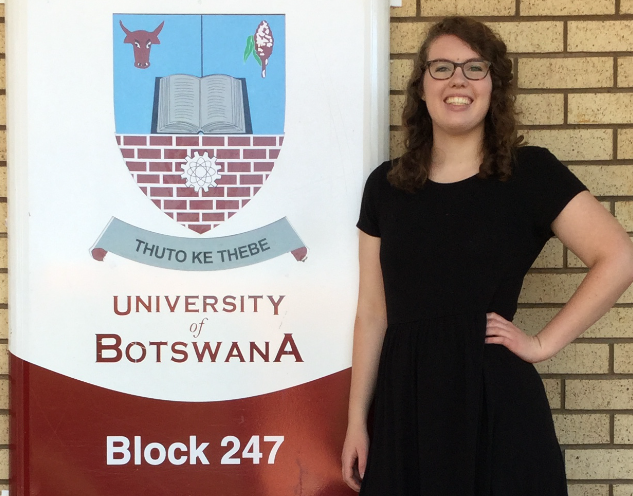 homelessness at the Sister Jose Women's Center in Tucson.
She is also a member of the Global Ambassador program, a 100% Engagement experience for students interested in bridging cultures at the UA. Global Ambassadors serve as leaders at International Student Orientation and organize cultural and social events for the nearly 4,000 international students at the UA.
"When I studied in Botswana, one of my favorite things was connecting with the volunteers from the local college," she said. "We had a one-week orientation when I first got there and we hung out with the volunteers a lot, so I wanted to do the same thing here in the U.S. when I returned."
A Pathway to the Peace Corps
Curran will continue her commitment to global service once she graduates in May. She will begin a two-year term in the Peace Corps this June as a health extension volunteer in Malawi, helping local health leaders train the public on the prevention of infectious diseases.
"I'm looking forward to seeing how much I can grow professionally," she said. "I know when I studied abroad I became more self-confident. I became more resilient. I think the Peace Corps will only make me stronger."
Annalise Gardella, the Peace Corps campus recruiter for the UA, looks for students who have a history of volunteer work, cross-cultural experience and a dedication to the community. She met with Curran to discuss expectations during the application process.
"We want candidates who can adapt to other cultures and integrate into those cultures – those who come from a position of cooperation, mutual respect, a willingness to listen and a willingness to learn,"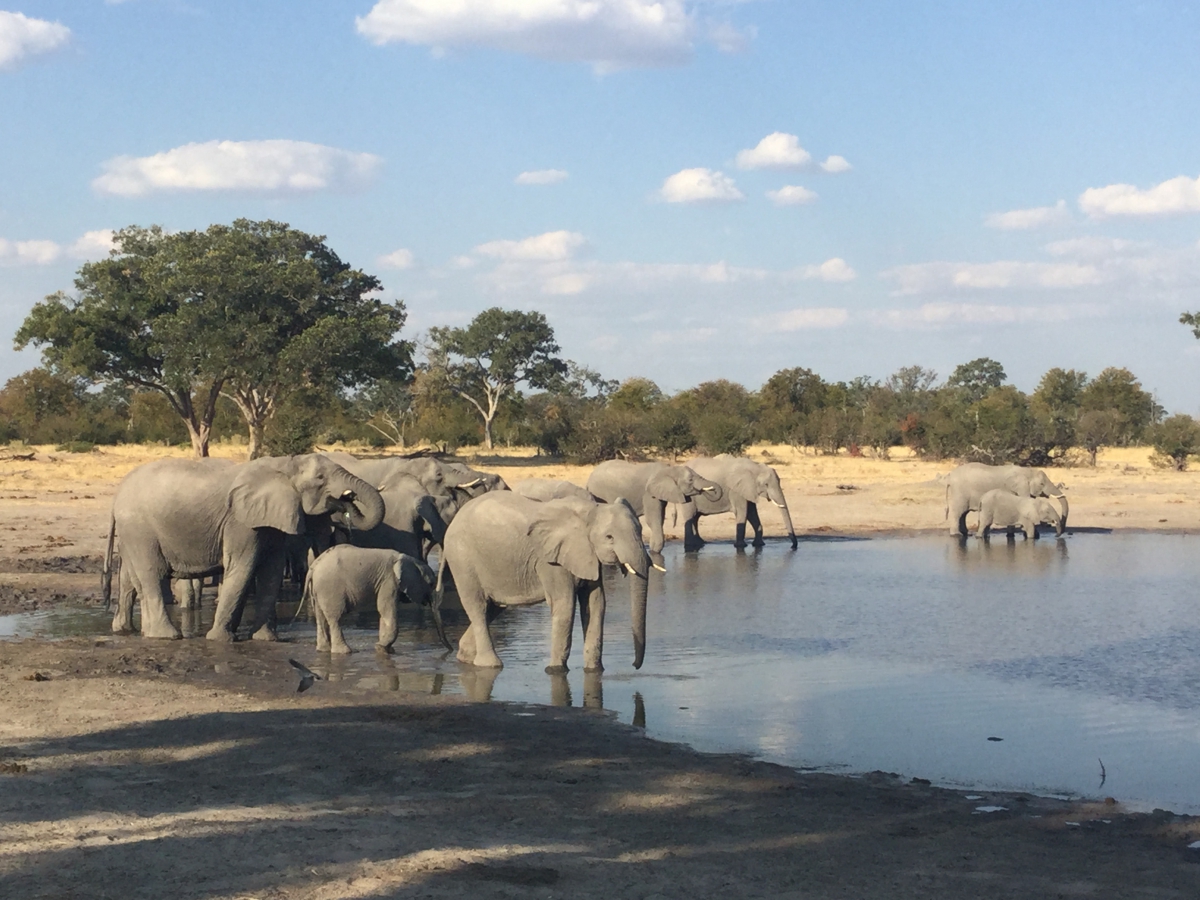 said Gardella. "The Peace Corps is about integrating into a community and building projects together with community members."
A Culture of Global Service
The Peace Corps recently ranked the UA number 20 among large schools on its "2018 Top Volunteer-Producing Colleges and Universities" list.
Gardella says the Mel and Enid Zuckerman College of Public Health provides a steady stream of applicants and Coverdell Fellows at the UA create a culture of global service.
The Coverdell Fellows program provides reduced graduate school tuition and community outreach assistantships for Peace Corps volunteers once they return to the U.S.
The UA program is one of the largest in the country with roughly 50 Coverdell Fellows each year, according to Georgia Ehlers with the Office of Fellowships and Community Engagement at the Graduate College.
"Coverdell Fellows provide service that benefits underserved communities, bringing home skills gained in Peace Corps service and expanding upon them through graduate education," said Ehlers. "Fellows appreciate the strong network of support and the ethos of service and engagement that exists here."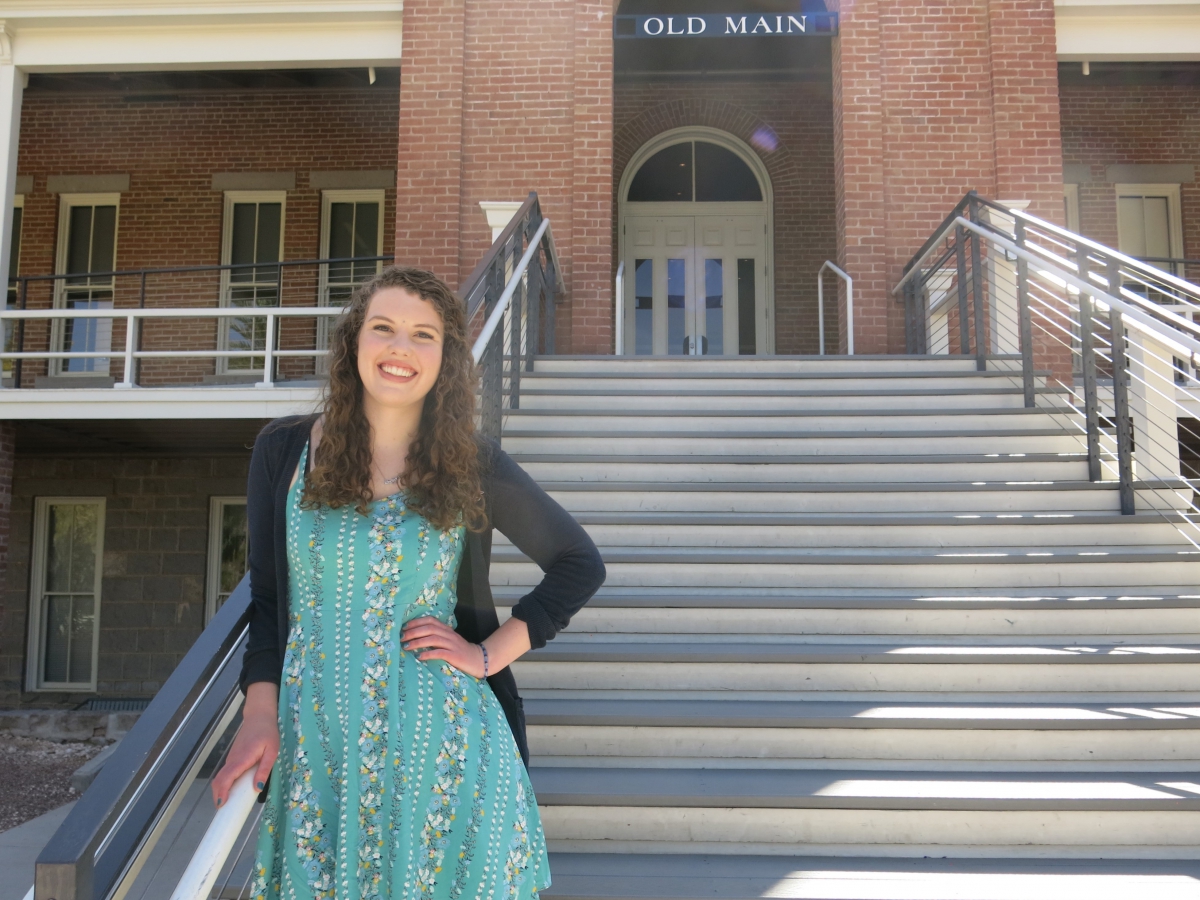 A Plan for the Future
Curran may take advantage of the Coverdell Fellows program once she returns to Arizona.
"After the Peace Corps, I want to attend grad school in Epidemiology," she said. "I could work for the CDC or the World Health Organization. I want an M.P.H. for sure – maybe a Ph.D. as well. We'll see!"
But for now, she is more concerned about what to bring with her to Malawi.
"I need packing ideas! I'm curious to hear what other Peace Corps volunteers are taking with them. I'm packing my solar panel. That's for sure!"
---
More Info:
UA students interested in the Peace Corps can now take advantage of the Peace Corps Prep program. The certificate provides a competitive edge when applying for the Peace Corps by combining targeted coursework with hands-on experience. Visit peacecorps.arizona.edu for more information or contact Tammy Orr, torr1@email.arizona.edu, with the Office of International Initiatives in the College of Agriculture and Life Sciences.