Scholarship Campaign Honors Slain Alumna
Allison Feldman had a successful career in medical sales, had just bought her first home and had a loving network of family and friends. But on February 18, 2015, the University of Arizona graduate and Minnesota native was found murdered in her Scottsdale home. She was 31 years old.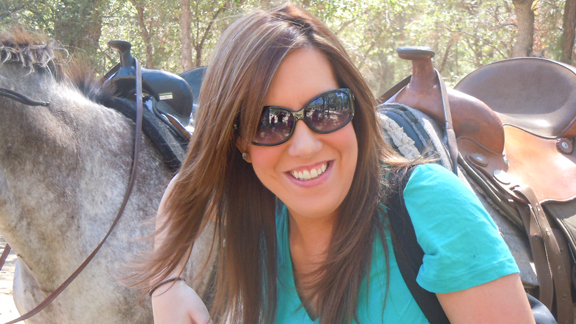 Three years later, police are still searching for her killer.
As Allison's family and friends await justice, they hope to raise $25,000 to create a permanent endowment with the UA Foundation. The Allison Feldman Memorial Scholarship would provide opportunities for students to participate in UA Study Abroad programs, paying tribute to the most transformative experience of Allison's life.
Harley Feldman, Allison's father, said his daughter was initially hesitant to live overseas, but he encouraged her to visit the UA Study Abroad office. As he sat by her side, Allison signed up for the Arizona in Alcalá de Henares program run through the Department of Spanish & Portuguese. Allison was a junior majoring in Communication and minoring in Spanish when she went abroad in the spring semester of 2004.
"I remember, she cried at the airport before she left for Spain. But she called home two days later and was having the time of her life," he recalled.
Growing Close in an Unfamiliar Place
Monica Brown and Rob Stirling also took part in the Arizona in Alcalá de Henares program and bonded with Allison as they settled into a new country.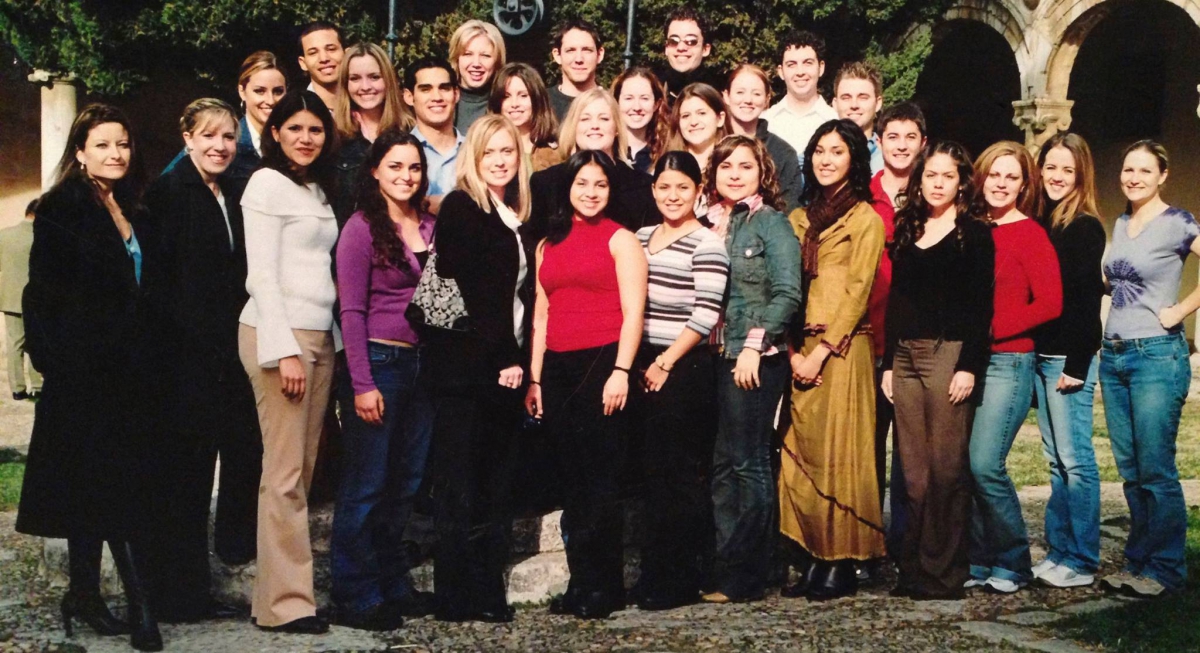 "We were so close as a group," said Brown, remembering that they each had nicknames. "I looked really young at the time, so Ali, we always called her Ali, called me the nine-year-old. It was a term of endearment, and I loved it. She was so bubbly and funny. She had that ability to make you feel welcome."
Stirling said he was outside his comfort zone in Spain, but Ali and the other students made it feel like home. "Like Ali, my family encouraged me to study abroad," he said. "I was nervous about being on my own, but it ended up being one of the best times of my life. Ali's father describes it as the same for her."
Melissa A. Fitch remembers Allison well. Now a University Distinguished Professor in the Department of Spanish & Portuguese in the College of Humanities, she led that study abroad program to Alcalá de Henares in 2004.
"I can't think of Allison without seeing her smile. Her smile was what characterized her. She had a gentle, sweet, funny personality, and just such a beautiful smile. Her group was so excited when they arrived in Spain."
The Moment that Changed Lives
Known as the birthplace of literary legend Miguel de Cervantes, Alcalá de Henares, or simply Alcalá, is a bastion of culture less than 30 miles from Madrid. Harley Feldman said Allison enjoyed visiting historic sites, restaurants and practicing Spanish with hospitable locals.
Fitch described Alcalá as a funky and friendly town with an important history, and also loud – not in a negative sense, but for the way people communicated. But on March 11, 2004, two months into the study abroad program, the typical noise fell silent when the community learned that bombs had exploded on trains heading to Madrid.
All of the UA students were in Alcalá, safe.
"To go through that, to be in Spain then, it tells me that these kids must have really helped each other," said Harley Feldman. "They were so close as a group. They really looked out for each other. That was one thing Allison took away from study abroad, that strong group experience."
Friends United by a Common Thread
The study abroad friends remained close when they returned to the UA and after graduation. Stirling embarked on a career in law and Brown in education, while Allison entered the sales industry.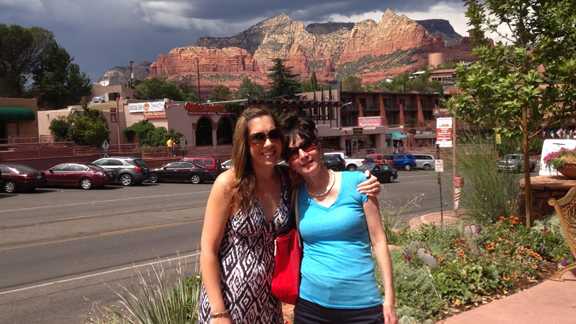 "She moved to Phoenix in search of work and took a job selling copiers. Nobody wanted to buy one," said Harley Feldman. "She would go down the halls of offices and get turned down 99 percent of the time. But she would just say, tomorrow will be a better day. She didn't let little things set her back. I think that strength came from study abroad."
Brown and Stirling also settled in the Phoenix area and had what they called "Spain reunions" through the years, in which Allison took part.
They were the ones who conceived the study abroad scholarship in her name.
"What happened to her was tragic, senseless and hard to explain. It has haunted me," Brown said. "If we could at the very least do something to honor her, to make her proud, that is all we want. We want to give that gift in her memory to as many people as we possibly can."
Stirling added, "I hope we can encourage students who may not otherwise consider study abroad, or make study abroad easier financially for students to participate. It changed all of us, including Ali, for the better, and we hope that others can get that opportunity as well."
Providing Opportunities in Allison's Memory
Brown and Stirling launched a crowdfunding campaign for the Allison Feldman Memorial Scholarship on Feb. 13 with support from the UA Foundation and Office of Global Initiatives. Once they reach $25,000, an endowment will be established in her honor for UA Study Abroad scholarships.
Harley Feldman is backing the effort. He wants prospective study abroad students to know that Allison returned to the U.S. more confident, excited about life and a fluent Spanish speaker.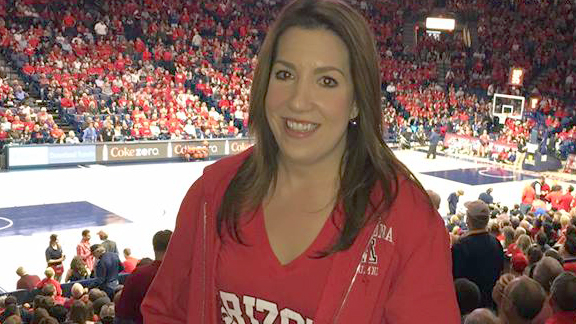 "It's about learning about other cultures and interacting with people you might be uncomfortable with," he said. "It forces you to be engaged. You realize that despite differences, we all get along. That's a big lesson."
Fitch remembers hearing about study abroad at Allison's funeral. "We walked in as her father was talking, and he said, Allison went to Spain a little girl and returned a confident young woman, excited about all she had to offer the world."
Telling the story in a coffee shop three years after that funeral service, Fitch recalled a quote from former President Ronald Reagan that she said "captured Allison."
She read aloud, "There is a flickering spark in us all which, if struck at just the right age, can light the rest of our lives, elevating our ideals, deepening our tolerance, and sharpening our appetite for knowledge about the rest of the world. Educational and cultural exchange provide a perfect opportunity for this precious spark to grow, making us more sensitive and wiser international citizens throughout our careers."
Fitch uttered with tears in her eyes, "This scholarship has to exist because of that flicker. We have to ignite that flicker."
---
If you would like to donate to the Allison Feldman Memorial Scholarship fund or share information about the fundraising campaign, please visit: http://crowdfund.arizona.edu/allisonfeldman. The initial UA crowdfunding campaign runs through March 16, 2018.