When in Rome...Make the Most of Your Study Abroad Experience
Oct. 8, 2020
From famous architectural sites to delicious food experiences, see what you can discover when you study abroad in Rome!
For many students, Rome is high on the list of the top study abroad destinations, and for good reason. Rich with art and culture, Rome is one of the world's most awe-inspiring places to study abroad. There is a lot to explore in Rome, so it takes time to appreciate all the city has to offer, and study abroad gives you that opportunity.
To help you start planning, here are a few experiences to consider adding to your bucket list.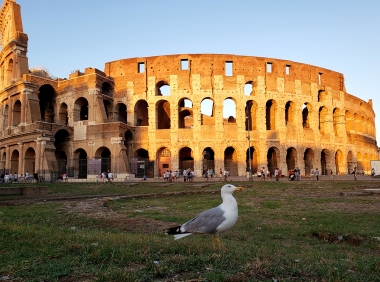 Explore the Colosseum
The Colosseum is perhaps the most internationally recognized symbol of Rome. Built to impress, it was the largest amphitheater in the Roman Empire and was believed to have packed up to 50,000 spectators inside.
Visit the Vatican and go on museum tours!
This is a must-see for visitors exploring Rome. The Vatican is home to Michelangelo's Sistine Chapel and 1,400 rooms that house old master paintings and antique sculptures. You can climb to the top of the Castel Sant'Angelo to get a breathtaking view of Vatican City!
Climb the Spanish Steps
The Piazza di Spagna is home to the city's fanciest boutiques on Via dei Condotti, Rome's legendary shopping street! You can walk up and down the streets with your best friends and shop until you drop! Some people say getting lost and exploring the streets of Rome is the best part of their trip. Spend all day wandering, grab some Italian food for lunch, and get yourself some gifts to take back home to remember your time in this friendly city.
Throw a coin in the Trevi Fountain!
Any trip to Rome would be incomplete without a visit to the infamous and stunning Trevi Fountain! This Baroque masterpiece has a marble statue of Neptune in the center, surrounded by tritons. The legend is that anyone who throws a coin into the fountain, will someday return to Rome. Due to its high popularity, the best time to visit this fountain is early morning or late at night.
Indulge in a plate of Cacio e Pepe!
Rome is home to the famous Italian dish, Cacio e Pepe. This simple cuisine has few ingredients, but it is truly to die for. It consists of Cacio cheese, made from sheep's milk from the countryside of Rome, black pepper, and of course, homemade pasta. You can find this throughout Italy, but the best is said to be in Rome!
Day Trips and Travel
From Rome, you might want to make a day trip to the ancient port city of Naples, and to the well-preserved ruins of nearby Pompeii, where in AD 79 Mount Vesuvius erupted.
If you extend your stay beyond the study abroad program, you are well-placed to embark on some European adventures.
Interested in Studying Abroad in Rome, Italy?
Check out the UA Rome Program here.
Explore all Study Abroad programs in Italy here.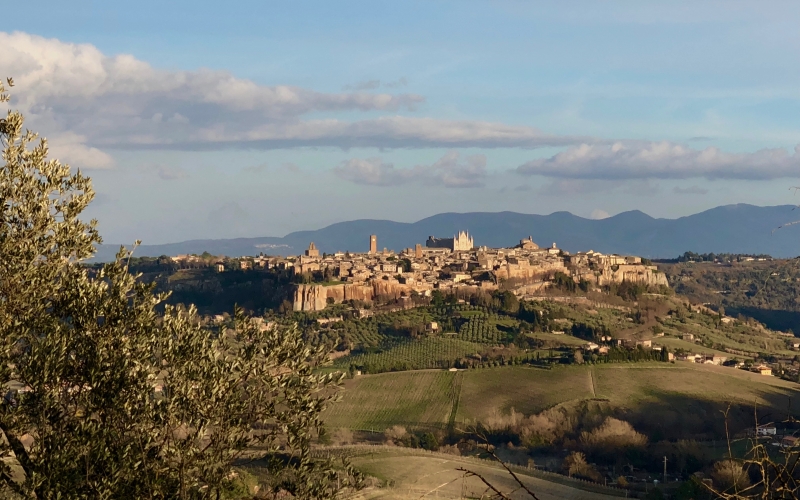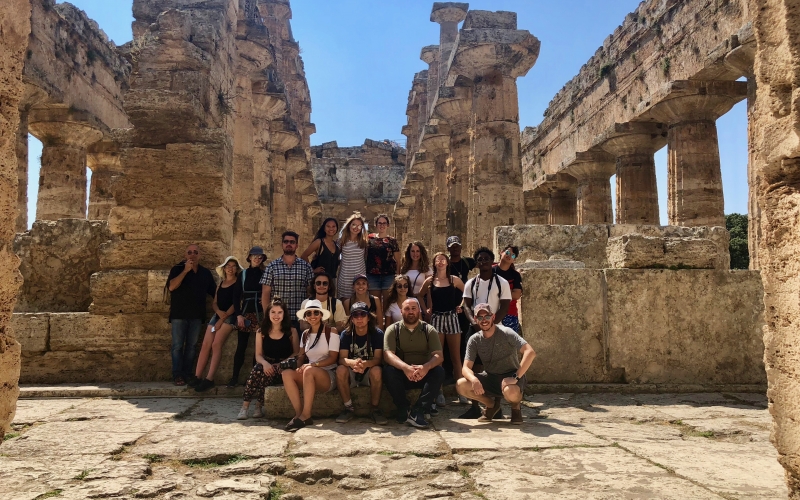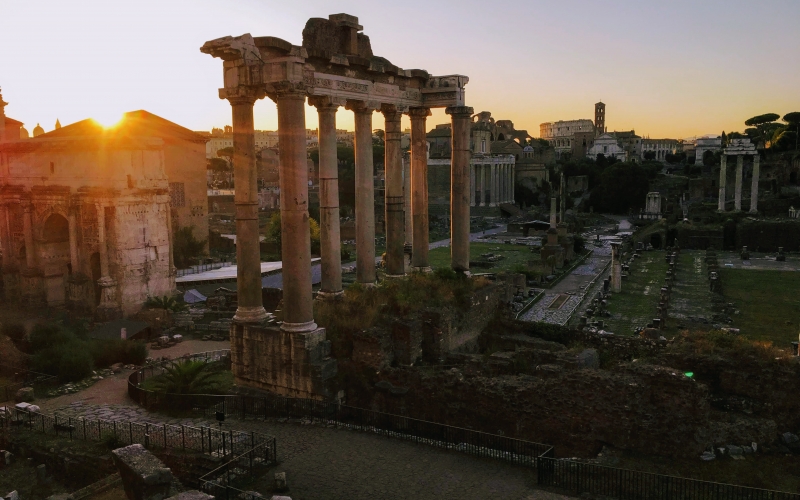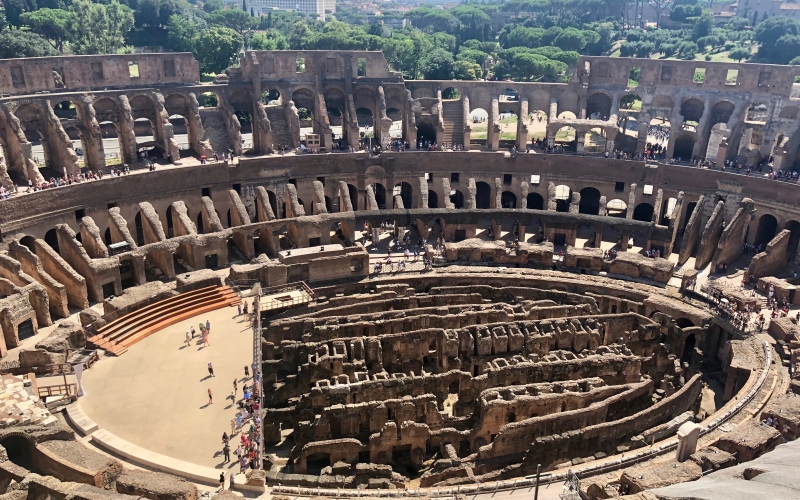 ---
Photos by: Zach W. Hansen, Alba Frascarelli, Dafne Johnson, UA Study Abroad
References:
https://www.fodors.com/world/europe/italy/rome/experiences/news/photos/25-ultimate-things-to-do-in-rome