Still dreaming about studying abroad!
May 5, 2020
Travel may be grounded, but the dream of global education and cultural exchange still inspires.
When the coronavirus threw a wrench into everyone's spring semester, the University of Arizona Study Abroad and Global Travel offices worked around the clock to bring students home from locations across the globe. Throughout March and April, both teams tapped into a robust system of support, coordination, and communication, creating a COVID-19 Study Abroad FAQ page and moving all of advising and information sessions to virtual events.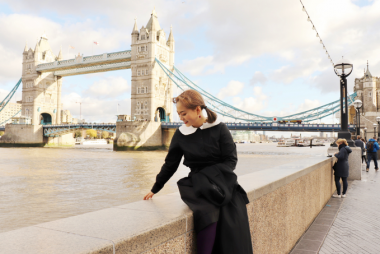 It has been a disappointing time for everyone involved in making students' dreams of a study abroad experience come true. After the University of Arizona called students home from their spring 2020 programs, the announcement was made to cancel May and June programs, as well.
Harmony DeFazio, executive director of Study Abroad, announced this week that the University is also cancelling summer study abroad programs scheduled to begin in July. The Study Abroad team is working with students to refund application fees and defer applications to a future term.  
"The University's international travel ban is in place until further notice and will likely hold through the summer," says Jill Calderón, director of University of Arizona Global Travel, "so we simply cannot risk our students' safety or commit their funds by going forward with plans for summer programs at this time."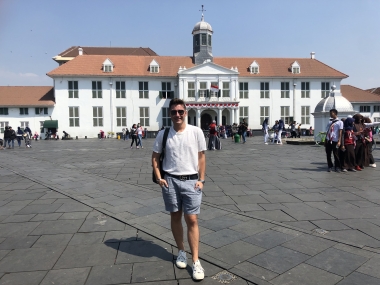 What does this mean for students who want to study abroad in Fall 2020? Decisions about the status of fall study abroad programs will be made later this summer, informed by the status of global advisories, and in coordination with state and university policies as they evolve regarding travel safety. University of Arizona Global will share those updates as soon as they are released.
"Students are eager to continue planning for study abroad," says DeFazio, who has been leading the office since 2011, "and we are working on exciting options to further students' cultural learning and professional development opportunities, whether virtually or in-person at destinations abroad. Applications for Fall and and beyond are open and students can explore options now."
Meanwhile, the Study Abroad office is actively planning for future semesters, reaching students virtually through information sessions and workshops, and helping them explore more than 110 unique programs in 52 countries.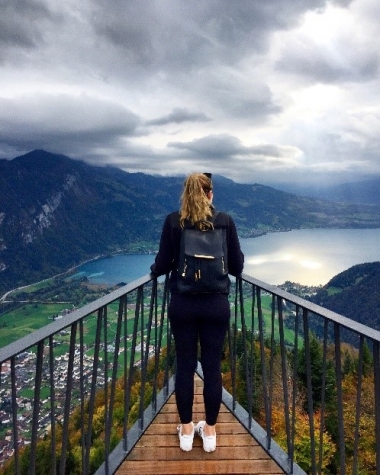 The Study Abroad team is launching a virtual summer internship program, and is exploring alternatives for Fall 2020, in the event that fall does not proceed as planned. Possible programming may include online internships with international partners, or virtual experiences for cultural and language learning. The team is committed to exploring and creating opportunities that not only fulfill degree program requirements, but offer students meaningful and enriching experiences.
"We believe that every student who wants to, should have the opportunity to study abroad in some way, at some point during their studies." says DeFazio. "It remains at the core of our commitment to enriching the educational experience of all students and creating globally literate graduates who will meet future world challenges."
A great study abroad experience takes planning, so use this time to prepare. Research programs, learn about financial aid and scholarships, brush up on foreign language skills, and keep the momentum of your dreams moving forward. Immerse yourself in other cultures from where you are right now. Listen to music, read travel blogs, find videos and shows available online that connect you to the countries that interest you.
This is also a good time to work with your academic advisor to incorporate study abroad into your degree plan. Study Abroad is here for you through the summer months to help you plan, with regional spotlight sessions and workshops online, and peer advisors are ready to share their experience and advice.
Study Abroad peer advisors recommend following social media accounts for inspiration, and hashtags like #wildcatsabroad, #studyabroad, #studyabroadlife, and #studyabroadbecause, to feed your dreams and help you plan. Create a wish list or make a vision board with your inspo photos.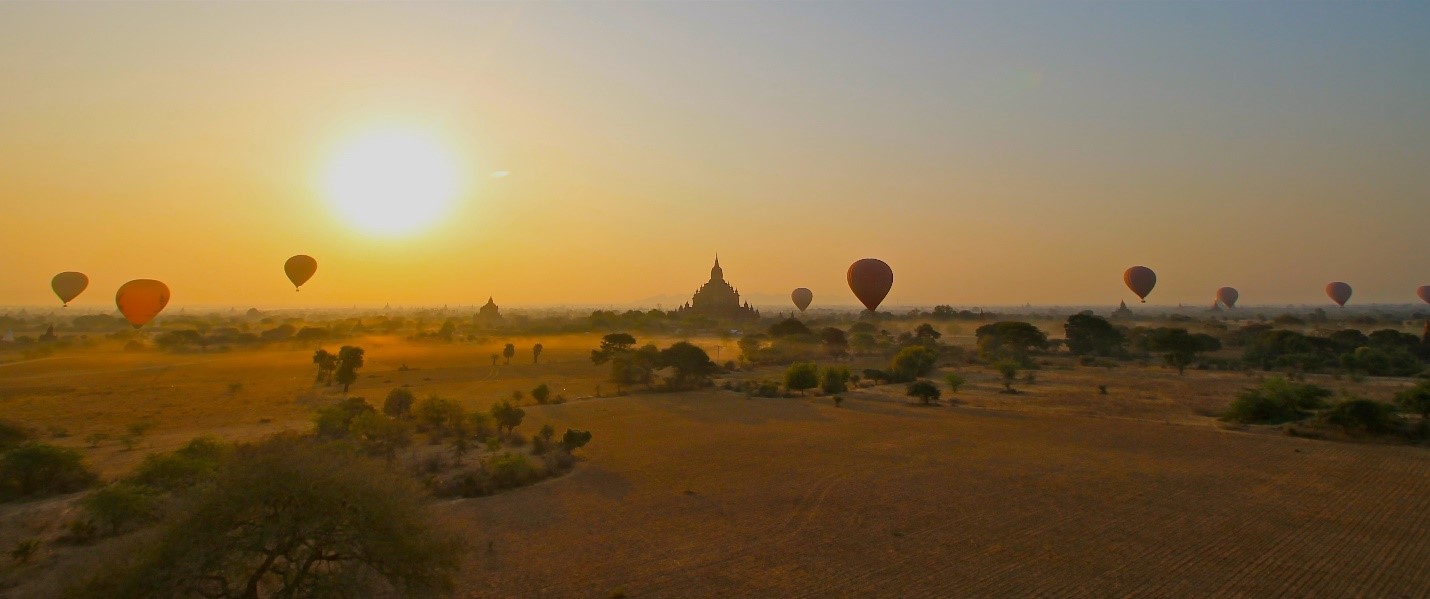 Ben Green is a Study Abroad expert and Travel Advisor with Rick Steves' Europe. We asked Green to share his thoughts on the importance of study abroad as an integral growth and learning experience. A study abroad alum himself, and one-time college adviser, Green is a proponent of studying abroad during college. He truly believes in Rick Steves' viewpoint that, "While this crisis may have altered your plans, it cannot destroy your dreams."
Reflecting on what he describes as "the most impactful event thus far in my life," Green says he learned many important skills from his time abroad. Here's what he says you can expect:
Countless opportunities for personal growth. Travel forces us to learn constantly even when accomplishing basic things. When you arrive in a new culture or country on your own, your senses are working overtime as you navigate the area — how and where do you buy a train ticket? Is it culturally acceptable to cross the street on red? Travel requires us to be very observant to solve every task or problem, big and small. It presents us with new solutions to pressing problems and makes us better citizens.
 
Increased self-confidence. You'll leave home for possibly the first time in your life. Study abroad teaches us how to be resilient in the face of the initially unfamiliar. The rationale that if you could succeed and prosper in a foreign country, imagine what you are capable of in your own hometown. You will learn that there is not just one way to do almost anything. Smart travel involves, as Rick Steves says, being a "cultural chameleon," learning to accept and adjust to societal differences. Success in navigating these experiences leads to an increase in personal confidence that is very beneficial. Study abroad can make you a more flexible and inquisitive person.
 
An international network of friends and colleagues. A study abroad experience will enhance your network, adding new friends and professors to your list of people who can give you advice, write letters of recommendation, visit you in your home country, or host you on future trips. You will make lifelong connections with people who can show you different ways of living and teach you so much about the diversity that exists in the world.
 
Life skills that will benefit your resume and career prospects. You will gain foreign language skills, if that's part of your program. Take advantage of the opportunity to immerse yourself in the new language and culture. Through your experience and the skills you learn, you'll become more analytical and adaptable – something that employers look for! Studying abroad is a great addition to a resume that expresses cultural competence and global awareness to potential employers and university selection committees.
Learn more, explore the possibilities, and be ready for the opportunity.
Study Abroad Advisors are available right now to help.
---
Contributors:
Harmony DeFazio, Executive Director of Study Abroad at the University of Arizona. For more information about study abroad programs, please visit global.arizona.edu/study-abroad
Ben Green studied abroad at Jagiellonian University in Krakow, Poland for one semester in 2016. He worked as an advisor at the University of Washington Study Abroad office. He is a Travel Advisor & Speakers Bureau Coordinator for Rick Steves' Europe. www.ricksteves.com. Contact Ben at: beng@ricksteves.com
Jill Calderón, Director of UArizona Global Travel