Announcing the Winners of the 2021-2022 Photo Contest!
May 18, 2022
Throughout April and May, Study Abroad welcomed new submissions to the annual photo contest, giving students the space to show off their photography skills. Students who studied abroad for any length of time during Summer 2021, Fall 2021, and Spring 2022 were invited to participate by submitting photos to the following four categories:

Theme 1: Views from Abroad 
Theme 2: Culture in Action
Theme 3: The World Is Your Classroom
Theme 4: Your Miscellaneous Masterpiece

Every photo submitted was thoughtful, artistic, and full of individuality. Plus, the photos represented a wide range of programs and host locations, from Switzerland to Costa Rica and to so many great places in between! The Study Abroad office wants to thank each and every student who entered a photo and shared such a special piece of their experience abroad. 
Congratulations to our Winners! 
1st Place: "Peacock at Castelo de Sao Jorge" by Annika Magnusen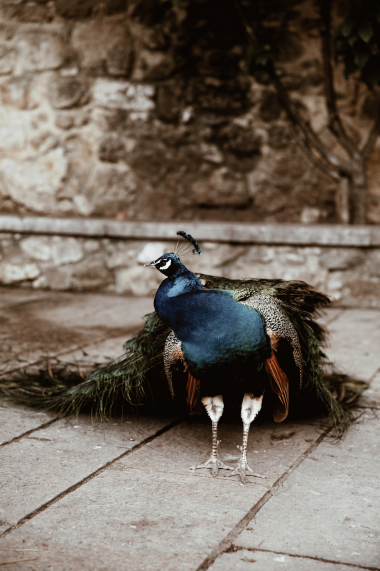 "This photo immediately brings me back to the day it was taken in Lisbon. Like many of my experiences abroad, I had no idea what to expect entering the grounds of the Castelo de Sao Gorge. I was so shocked to see tons of peacocks roaming around, it was crazy how many there were! I knew I had to get up close and take a photo to capture the moment. As a photography student, I'm always on the lookout for unique subjects to photograph, and I knew that going abroad would provide me with many opportunities to capture subjects I wouldn't be able to in the US. Going abroad has been the best experience and being able to photograph special memories to look back on brings me so much joy." 

-    Annika Magnusen, 1st Place
2nd Place: "Free as a Bird in Bagnoregio" by Taylor Church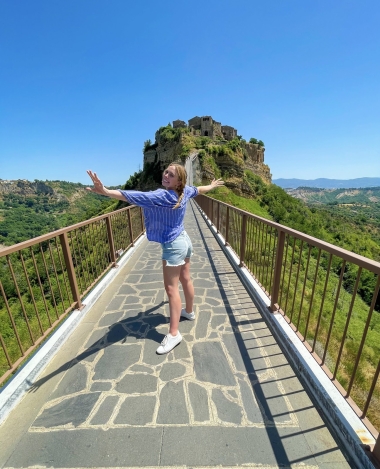 "To me this photo means letting go of all of my worries and soaking up the beauty of the present moment. My professor had told us that to get to the town of Bagnoregio we had to climb up a bridge and that it wouldn't be easy! Before getting there, I was expecting a super difficult hike, but once I got to the bridge it felt like we got to the top in 10 minutes max! As you can tell by this photo I was so excited to be there, I would've climbed the bridge 20 times to get to that unforgettable town! Studying abroad was a dream of mine, and in that moment, I was filled with so much gratitude for the breathtaking views of Bagnoregio!"

-    Taylor Church, 2nd Place
3rd Place: "Experiencing Korean Culture and History in Hanbok at Gyeongbokgung" by Payson Mayerle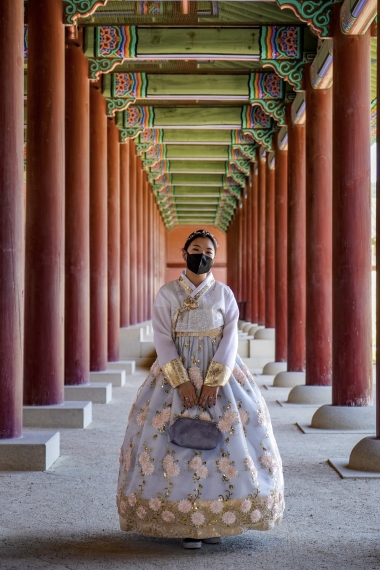 Gyeongbokgung Palace is located in northern Seoul, South Korea, and formerly housed high-ranking royals in the Joseon dynasty. The palace now operates as a museum and cultural landmark. Payson studied abroad in Seoul in Fall 2021 and had the amazing opportunity to visit Gyeongbokgung while wearing Hanbok, traditional Korean clothing. 

Go to the Study Abroad Instagram account @uastudyabroad to see all of our contest finalists, and follow us to see more great photos from students abroad this summer!