50 Years of Arizona in Brazil
May 6, 2016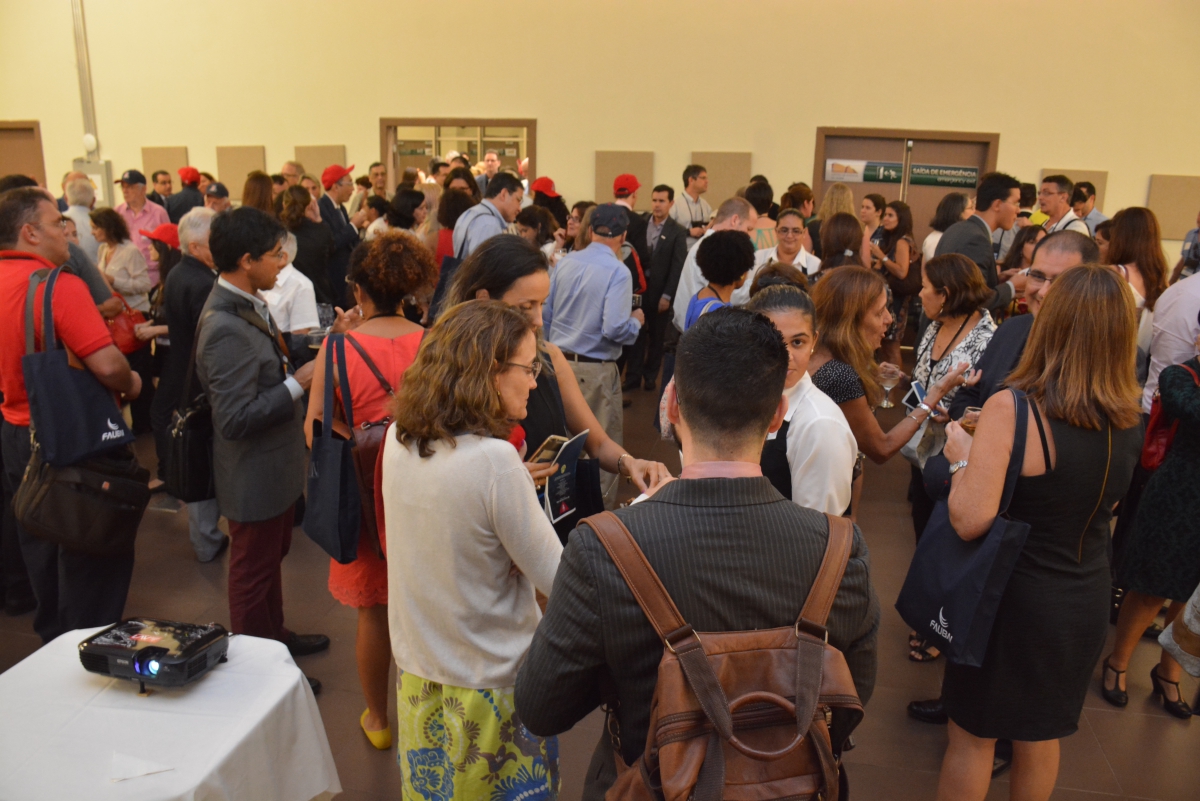 A celebration of "50 Years of Arizona in Brazil" was held on Saturday, April 16 in Fortaleza, Brazil. The event happened in conjunction with the FAUBAI conference, which is the Brazilian Association for International Education.
Brazil has been a key international partner for the UA for 50 years. The UA currently has 188 alums living in Brazil and 51 students on campuses there. From 1965 to 1975 there was a large group of over 40 Brazilians that received their advanced degrees from the UA as part of a partnership to develop an agricultural education program at the Federal University of Ceara. There were also visits by UA faculty and administration to Brazil to consult in the development of the program.
Attendees were addressed by Mike Proctor, the vice president of UA Global Initiatives, who reiterated the importance of our relationship with Brazil. "We are here supporting this conference because Brazil has supported us for the last 50 years," Proctor said during his speech to the crowd.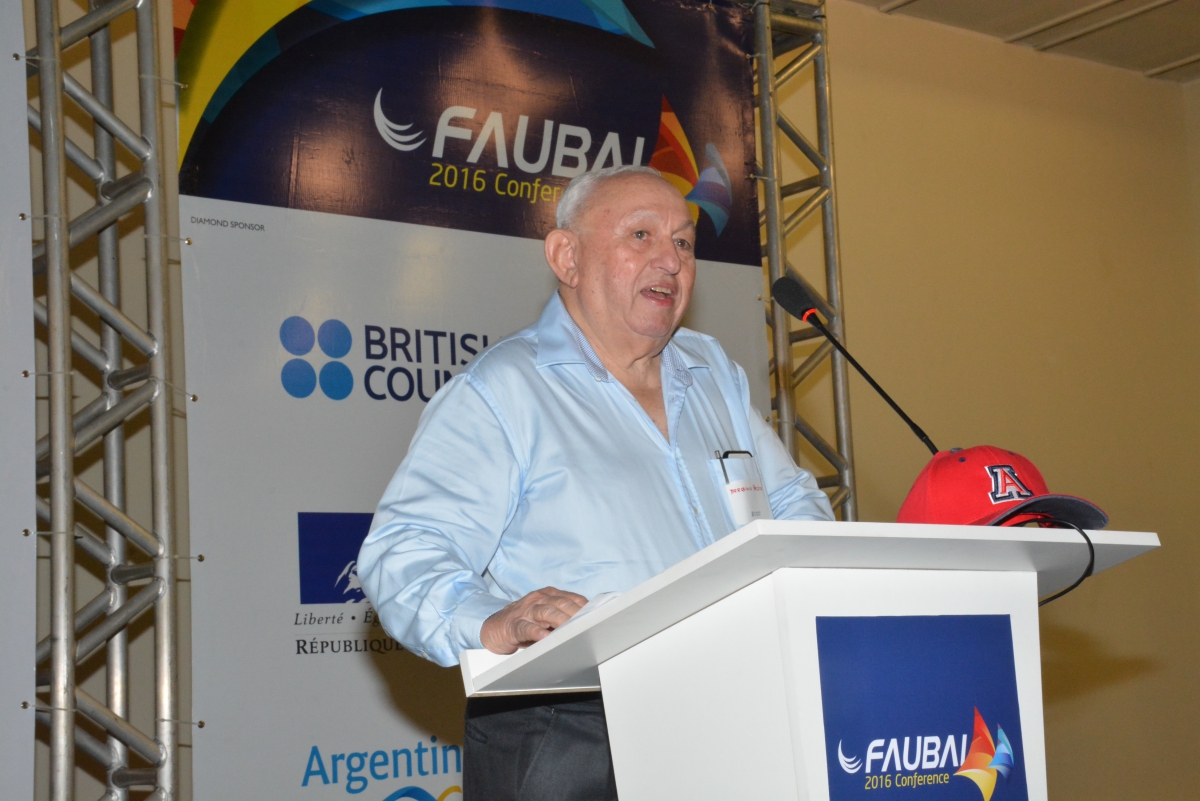 Jose Tarquinio Prisco, an alum who received his MS in Horticulture in 1969 and doctorate in Botany and Plant physiology in 1971 at the University of Arizona also addressed the crowd.
Dr. Timothy Finan, Research Anthropologist in the Bureau of Applied Research in Anthropology, said "it was heartwarming and inspirational to see the multiple generations of Arizona graduates present." Dr. Finan reflected that his time at Arizona and work in Brazil overlaps with many of the attendees of this event so it brought back years of memories and struggles. Those memories included "near-legendary stories of life at "Vila Paraiso" (Paradise Villa—the name they gave the apartment complex where many resided here in Tucson), their experiences as students adapting to an American university, and their subsequent careers in their respective departments at the Federal University of Ceará."
The UA currently has eight active institutional partnerships with universities across Brazil. One key project is I3For which combines research happening with the University of Fortaleza in smart cities, English language learning and social development. The UA also offers two programs in Fortaleza. Arizona in Brazil is an intensive Portuguese language program offered over the summer and the Eller Global Cohort which is 15 credits of upper division business courses, also over the summer.