Meet Gabriela Valdez of CONAHEC
Our latest Office of Global Initiatives staff spotlight is Gabriela Valdez, Program Manager, Membership & Services for CONAHEC.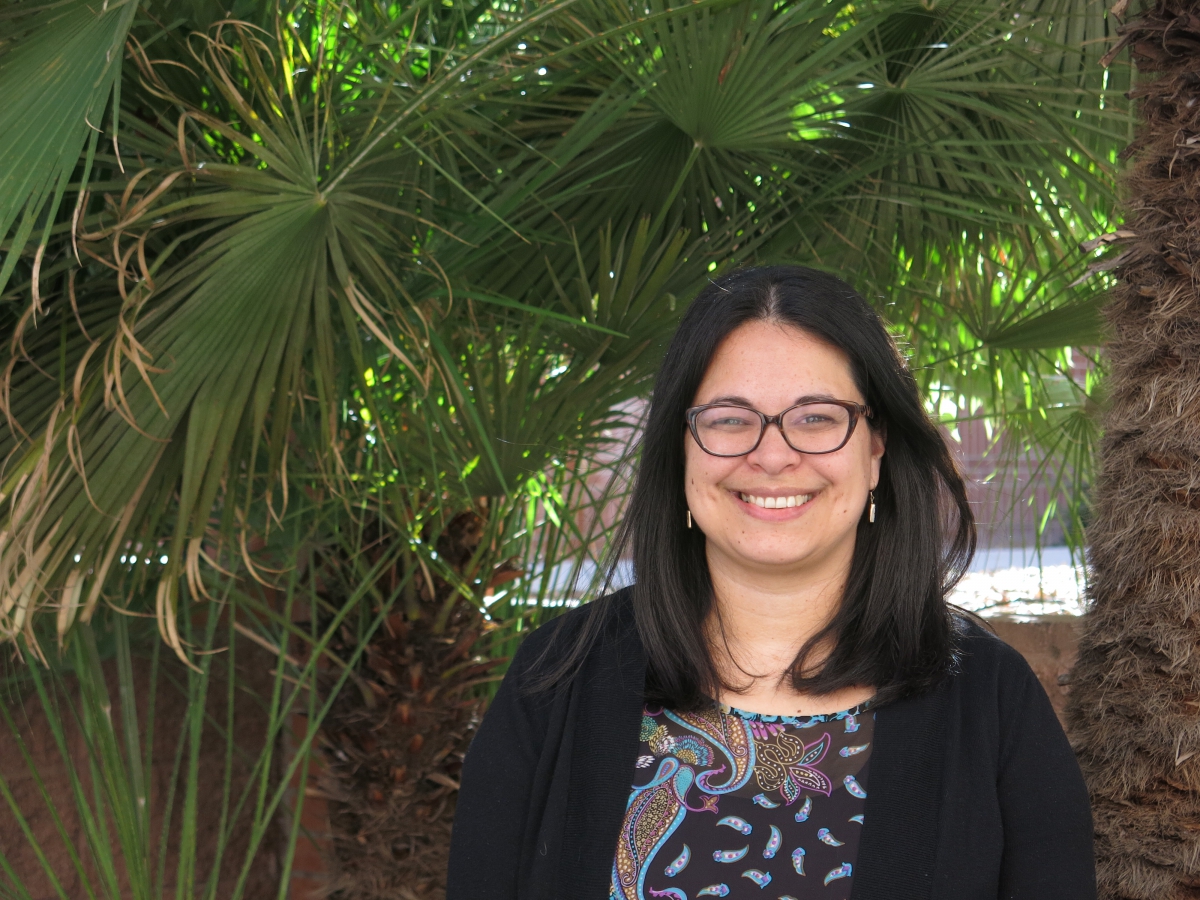 Gabriela has a decade of experience in the field of education, having worked in the K-12 space and at the university level in the United States, Mexico, Spain, and the Dominican Republic. Before joining CONAHEC, she was an International Program Coordinator and Academic Advisor at the Eller College of Management. Gabriela received her Ph.D. in International Education & Global Perspectives at the UA where her dissertation centered on Chinese international students studying in the U.S. She also holds a Master's degree in Education from Northern Arizona University and a Master's degree in Language, Literature & Culture in the Hispanic World from Universidad de Alcalá de Henares. Gabriela is currently the vice-chair of Las Adelitas Arizona, a non-profit organization that encourages progressive women of color to run for office. A native of Hermosillo, she enjoys music, art, and spending time with friends in her free time, which is rare as a mother of one-year-old twins.
Ten things you might not know about Gaby…
Where is your favorite place to travel? I have a long list, but I would say San Carlos, Sonora. The more I travel, the more I realize that is my favorite place. It's a magical place where the sea meets the Sonoran Desert and it is only five hours from here!
Where would you love to visit? Cuba is definitely on my list. I would also like to visit some central African countries. I've been to north Africa, Morocco, but would like to go to some less commonly visited places, such as Uganda or the Democratic Republic of the Congo
Who's your favorite celebrity? I would say Anthony Bourdain. I like his unique perspective on how he perceives cultures. I like how his program goes beyond what you typically see. He talks about local problems and challenges and the influence of powerful countries on small ones. I like the critical perspective and, of course, the food!
What is a fun fact someone might not know about you? I used to be a drummer in a punk band during my early years in college. It's really embarrassing but the band was called "The Remaining."
What is your favorite type of food? I enjoy appetizers and Mexican street food.
What is your favorite thing to do in Tucson? I don't have a lot of free time, but I like to go see live shows. I actually met my husband at a benefit show at Congress. I also like to go to art galleries downtown. I enjoy the music and art scene in Tucson.
Where is your favorite place on campus? The stretch by CESL with the olive trees. It looks out of place in a good way. It's not your typical Tucson scenery.
What is your favorite thing about working with OGI? I enjoy getting to know people in other departments and finding out how creative and passionate they are about their work. I also really like working for a small organization like CONAHEC because you never get bored. You have to know how to do everything.
How can you help OGI colleagues? I like to help people and institutions make connections in order to create programs that have a wide impact. I also have worked with Chinese international students and Latino students for many years, so I'm very familiar with those student groups.
What is your typical day like? It's different every day but there are some common elements: a lot of answering emails, communicating with people, our member institutions, and with professors who might want to participate in our faculty exchange program, supervising our student workers, walking back and forward between my office and the rest of CONAHEC in 301, and writing reports, proposals, etc.