Meet Christine Scheer, UI/UX Developer; Visual Designer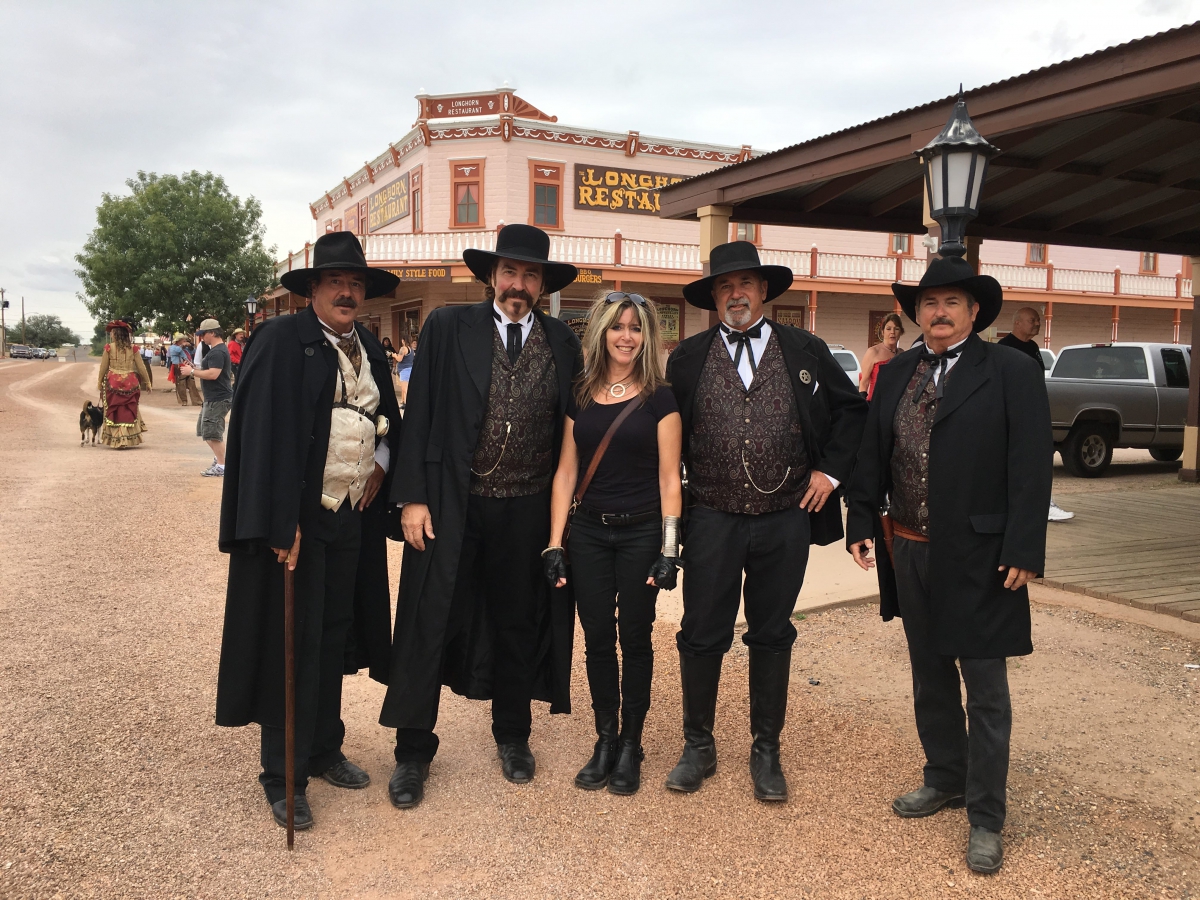 Christine Scheer is not only a professional designer, but also a passionate digital artist with a penchant for biomimetic technologies. In her role at the Office of Global Initiatives, she wears many hats. From designing and branding print materials to shooting and editing videos, her creative work encapsulates the essence of each project, helping to raise awareness of international education. Prior to joining the Office of Global Initiatives, Christine was the Creative Services Manager at the College of Social and Behavioral Sciences. She also worked in production at a local TV station, served as Art Director for a national apparel company, and owned her own advertising agency in Michigan. After years of chilly winters and stints of international travel, Christine is happy to call Tucson her permanent home. She holds master's degrees in Communications Theory and Fine Arts from the UA and a bachelor's degree from Michigan State University. In her spare time, Christine enjoys riding her vintage motorcycle, surfing, fishing, painting, and creating sculptures.
10 Questions with Christine!
Where is your favorite place to travel? The Caribbean Islands because the people are so warm and inviting; also, big cities in Germany because the culture of the arts is vibrant and the arts are embraced with passion.
Where would you love to visit? I have always dreamed of going to Indonesia, where the level of biodiversity is mind-blowing and Gamelan music fills the air!
Who's your favorite celebrity? Stephen Hawking. I adore the fact that this polymath has a tremendous sense of humor and demonstrates humility at the same time.
What is a fun fact someone might not know about you? I am a violinist, and toured with an all-female punk rock band as a drummer.
What is your favorite type of food? Mexican (Sonoran). I don't think I will ever tire of the local salsa, prickly pear juice, calabacitas, or nopalitos.
What is your favorite thing to do in Tucson? I love to ride my old BMW R65 RS through Saguaro National Monument, day or night, to feel the desert.
Where is your favorite place on campus? The stacks at the Science & Engineering Library; that library is much quieter than Main.
What is your favorite thing about working with OGI? The opportunity to meet visitors from around the globe, learn from my colleagues' experiences abroad, and interact with students who have dreams of making important changes in the world.
How can you help OGI colleagues? I enjoy helping people understand why good design is important; it is establishing an emotional connection between real human beings. From there, I like the feeling of enthusiastically working together with my team to create printed pieces, videos, charts, websites, formal proposals, magazines, or entire campaigns that actually achieve their intended goal.
What is your typical day like? I get to create things all day long, and hit the ground running to do my best to provide good work to all OGI units, whether that means designing collateral for UA Study Abroad, shooting video for Marketing, creating websites for Tech.Global, or developing branding for our events.