Meet Charlotte MacInnis of the UA Confucius Institute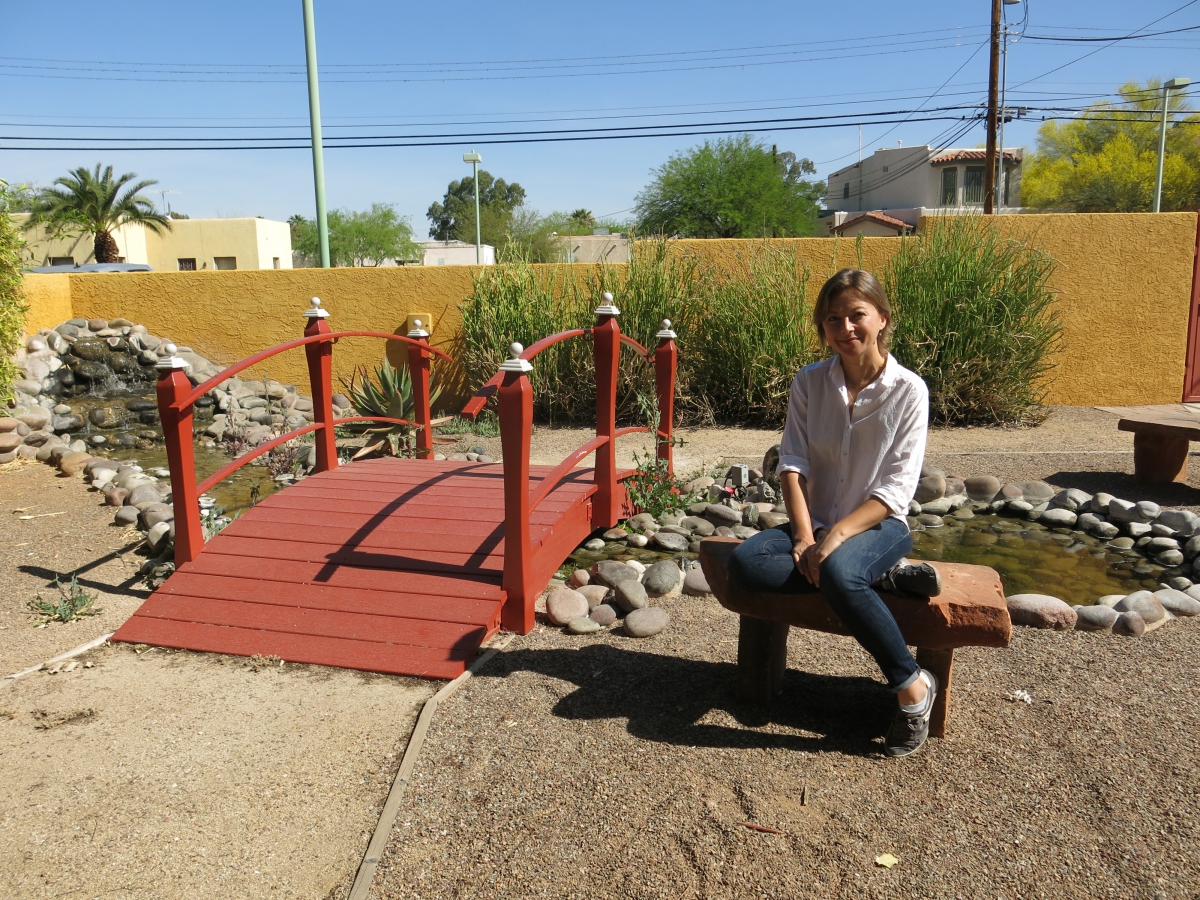 Charlotte's passion for cross-cultural dialogue began when she moved with her family to China at age seven. Having worked as a professional in Chinese and international media for 14 years, she returned to the U.S. to further her work in promoting global awareness and cultural acceptance. Charlotte is bilingual in Chinese and English and received her undergraduate degree in theater arts from Columbia University in New York City. In her spare time, she enjoys cooking and experiencing the natural beauty of Tucson.
10 Questions:
Where is your favorite place to travel? That's hard. I've done some travel shows, so lots of traveling in various places. Japan is a fun place to travel. It's beautiful, but all that aside, everything works perfectly. You don't have to worry about much so you can focus on other things. And the outdoor foot baths in the areas with hot springs are great, too!
Where would you love to visit? I want to go to Israel, anywhere in Israel.
Who's your favorite celebrity? I would say Pink. I like her music and her platform.
What is a fun fact that someone might not know about you? I acted in a movie called "Chinese Zodiac" with Jackie Chan. He is the same on camera as he is in real life. He learns everybody's name – from the guy who takes out the trash on set to the lead actress.
What is your favorite type of food? Chinese. China has an incredible array of vegetables – things like pea vines and the tips of luffa gourds. They are so good.
What is your favorite thing to do in Tucson? So far, it's nice to be outside. That wasn't something that was readily an option in China.
Where is your favorite place on campus? The underpass that goes by the music school and the photography school. That corner has a couple of tress that smell amazing, and you turn the corner and there are flowers that smell like honey. Every time I walk to OGI, I walk that way to smell the flowers.
What is your favorite thing about working with OGI? Every day, no matter what I'm doing, I need to think about different aspects of cultural norms, be it American or Chinese. I enjoy navigating cultures on a daily basis.
How can you help OGI colleagues? Any insights into China. I've also worked with people from Korea and Japan.
What is your typical day like? It is different every day. I work on events, the website, marketing materials – processing financial paperwork. I also respond to CIUA inquiries. A bit of everything!