Leader of Medieval Europe Study Tour Honored with German Knighthood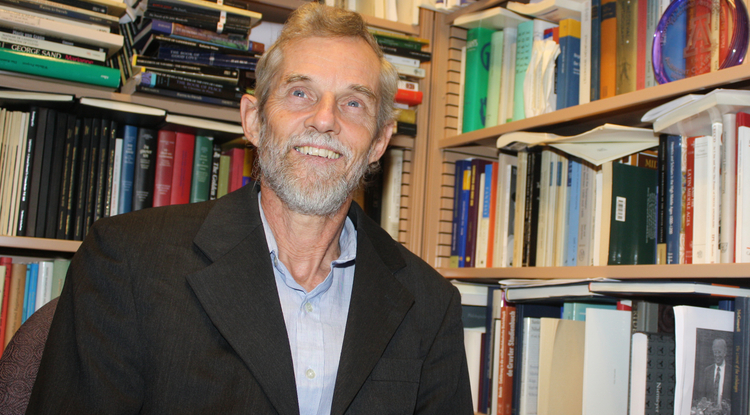 Albrecht Classen, UA Distinguished Professor and leader of the Medieval Europe Study Tour, has been honored with the rank of Grand Knight Commander of the Most Noble Order of the Three Lions.
The award is bestowed in recognition of Classen's outstanding service to German Studies. The Most Noble Order of the Three Lions is a dynastic order of chivalry formed by the Duke of Swabia, the head of the House of Bourgogne von Hohenstaufen, to promote exemplary values and honor outstanding acts of service or expertise in areas that are of benefit to humanity.
In addition to his work on campus, Classen leads a study abroad program to Europe each summer, the Medieval Europe Study Tour, which takes students to sites that reflect the structural, social, cultural and political impact of the Middle Ages on Europe. Students study in several countries, often hiking to castles and writing critically about their excursions.
For more information about the program, visit this link on the UA Study Abroad website.
Congratulations to Dr. Classen!