Latrikunda Transport Instructions
ISS provides new international students with free airport pick-up service, 24 hours a day and 7 days a week. A shuttle can take you from the Tucson International Airport to the UA campus or within a 10-mile radius of the UA. This service is for UA international students only. Non-students will be responsible for their own transportation fee. Free shuttle pickup is not available Friday evenings from 4:00 pm through Saturday 7:00 pm.
Step 1: Schedule your free airport pick-up here.

Step 2: Select Log In and enter the information below.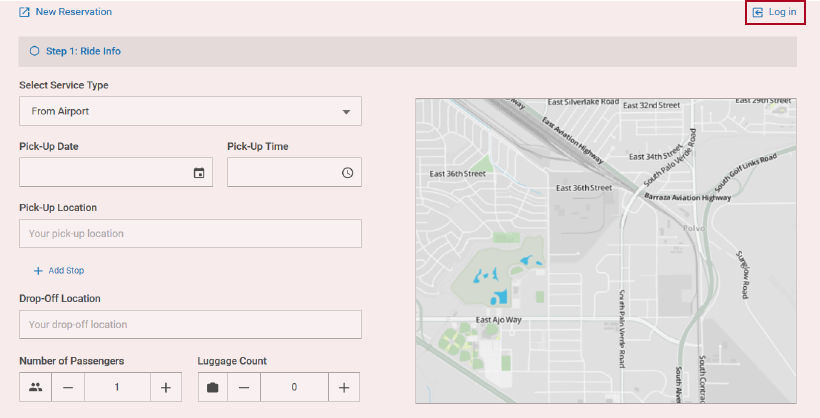 Step 3: Select New Reservation

Step 4: Make your reservation. You must enter a pick-up date in the future.
Select TUS – Tucson International Airport as your Pick-Up Location.

If you reserved temporary orientation housing, you can enter Manzanita Mohave Residence Hall and the address will populate.

Step 5: Select your vehicle (student preference) and enter your information.
If you would like to request a ride for a non-student (ex: family members), enter their information under "add passenger." Non-students are responsible for their own transportation fee.

Enter your 8-digit student ID under Other Comments or Special Requests (see below).

Select Direct Bill/Invoice under Payment Method so your fee will be covered.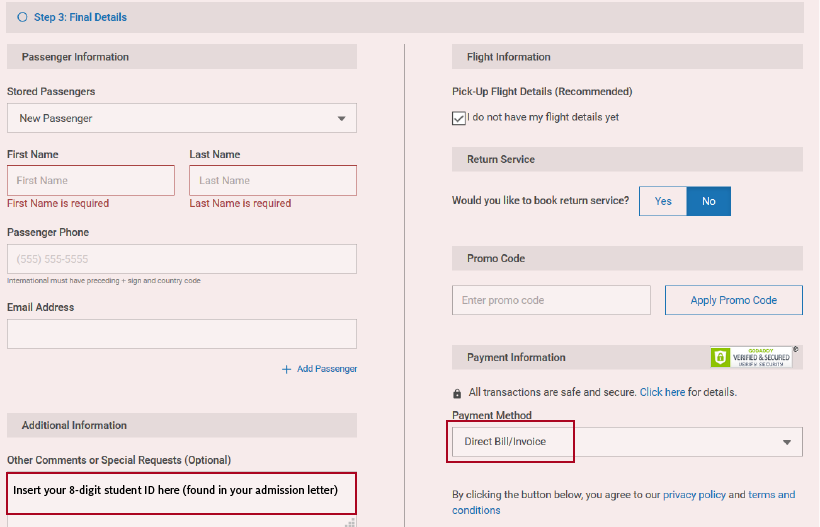 Step 6: Wait for a confirmation email from Latrikunda Transport Services.

Step 7: Once you arrive at the Tucson International Airport, proceed to the Baggage Claim area (by carousel 5) and go to the Latrikunda Shuttle desk. Present your UA admission letter or email. Watch this video for arrival instructions. Welcome to Tucson!