International Businesswoman Credits UA for Career Success
Before she was a CEO, the author of a book on global leadership and a senior fellow at the George Mason University School of Law, Zlática Kraljevic was a Wildcat.
Kraljevic and her husband, Werner Hahn, came to the University of Arizona to earn doctorates in chemical engineering. Both had worked as chemical engineers in South America, where they completed their undergraduate work at the University of Chile.
"The University of Arizona was willing to take a chance on foreign students," Kraljevic said. "They also offered financial aid because they were interested in investing in their students, and we appreciated that."
Kraljevic, who had always been interested in other cultures, enrolled in a Center for English as a Second Language program and was delighted to be surrounded by students from all over the world. The opportunity to interact with people from other cultures was instrumental in strengthening the interpersonal and creative problem-solving skills she uses in her career today.
Kraljevic and Hahn started mingling with people who didn't speak Spanish, watching movies they could barely understand and leaving English television on in the background whenever they were home.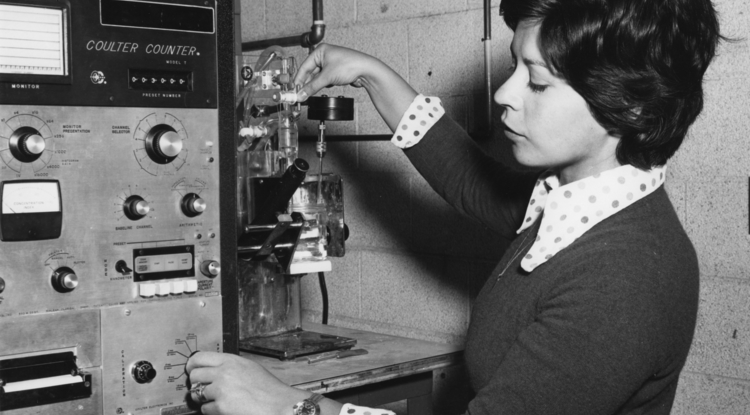 ​​​​​​​
"Our biggest challenge at the beginning was to go to the UA cafeteria and have to order a double cheeseburger," she said. "It was such a long word!"
After six months, Kraljevic landed her first position as a research assistant in the chemical engineering department.
"The University of Arizona was instrumental in helping me become a consummate professional," she said. "We were surrounded by so many good people and so many competent professors."
After becoming one of the first women to graduate from the UA with a doctorate in chemical engineering, Kraljevic was immediately hired by Exxon and moved to Houston. When her group at the company relocated, she stayed in Houston and started a consulting firm to help American companies do business in Latin America. She went on to become the vice president of international business at an $80 million startup and worked for several energy companies, eventually extending her reach to six continents.
Kraljevic was also an associate professor at the University of Houston's C.T. Bauer College of Business, and director and co-founder of the Global Energy Management Institute, where she helped start an award-winning program to bring energy education to K-12 students. She found talking to parents of female high school students particularly rewarding.
"My passion is to empower professionals around the world, so I was delighted to have these parents tell me that they had no idea that there were so many women already working in the energy industry, and that the industry offered so many career opportunities for their daughters," she said. "That's very important: when parents realize that their daughters can be successful and have careers in traditional male-dominated fields."
When she became dean of institutional relations at Prince Mohammad bin Fahd University for men and women in Saudi Arabia, she faced plenty of prejudice as the only female on the executive team, which reported to the president of the university. If you ask her, though, she says she just had plenty of opportunities to prove herself.
Today, Kraljevic is the CEO of The Anders Frontier Group LLC, the company she founded to coach companies on how to compete effectively in a global environment. Her book, Borderless Leadership: Global Skills for Personal and Business Success, was published in 2014 and republished in May 2018 to sell worldwide. She may be a long way from the halls of Harshbarger, but she says her time at the UA put her on a course for success.
"The basis of a Ph.D. in chemical engineering was fantastic, because you learn to ask the right questions," she said. "Without that degree and without that experience at the UA, my life would not be the same. My career would not have evolved in the same way."
A version of this article originally appeared on the UA College of Engineering website: https://news.engineering.arizona.edu/news/chemical-engineering-international-consulting.