Is the Fulbright Program for You?
Ask someone what they know about the Fulbright Program, and they might mention distinguished scholars traveling to exotic countries to do groundbreaking research. That assertion is correct, but the Fulbright Program entails so much more. In addition to opportunities for faculty, there are Fulbright programs for graduate students, recent graduates and professionals. In fact, many UA staff members are eligible to apply. Want to learn more about taking your teaching, research or professional interests abroad for two weeks to a year? If you answered yes, take these steps.
Discover if Fulbright suits you.
The Fulbright program is prestigious. It's the flagship international exchange program sponsored by the U.S. government, and it provides opportunities to work, live and learn in more than 160 countries. In essence, it's people-to-people diplomacy. Participating governments work with federal agencies in the U.S. to shape the program based on shared needs, which strengthens bilateral relationships. The program also promotes intercultural awareness at home. Once Fulbrighters complete their projects abroad, the government expects them to pay it forward by teaching others about their global experiences. Still interested?
Consider funding.
The Fulbright Program typically covers one round-trip ticket to and from the host country, health insurance and a living stipend, which includes food and housing. The award amount depends on the cost of living per country, and some programs offer support for dependents, meaning you can take your partner or children with you. Still sound good?
Find out which Fulbright program you might qualify for.
This is where it gets a bit complicated. There are several Fulbright programs, and in some cases, subsets within programs. But you don't have to go it alone. The UA specializes in support for the following options: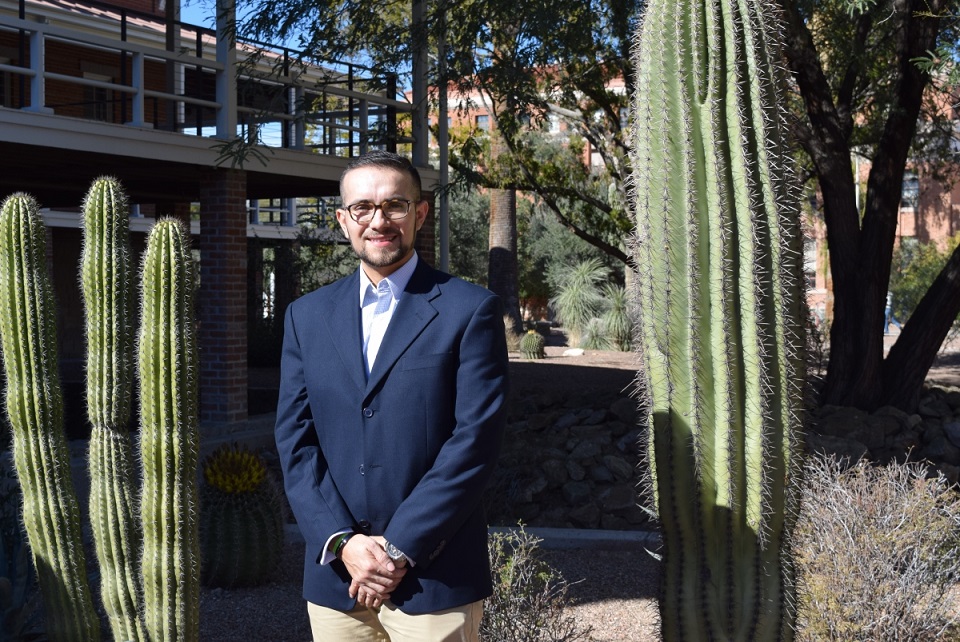 1. Fulbright U.S. Student Program. This provides funding for individually-designed research projects or for English teaching programs in more than 100 countries. The program runs for a full academic year, but don't be fooled; this is not just for students! You might be eligible if you are a U.S. citizen and a…
→ Graduating senior
→ Recent Bachelor's Degree recipient
→ Master's student
→ Doctoral student
→ Young professional
Country descriptions with types of awards for academic year 2019-20 will be available April 1. The campus deadline to apply is September 10, 2018. Want to find out more about the application process? Contact Dr. Karna Walter, assistant dean for student engagement at the Honors College, at karna@email.arizona.edu.
*Fun fact: The UA was one of the top producers in the U.S. of Fulbright students during the 2017-18 academic year.
2. Fulbright-Hays Doctoral Dissertation Research Abroad Program. This award supports dissertation research to certain regions of the world, helping to develop and improve modern foreign language and area studies. In order to qualify, you must have career goals that involve using foreign languages and adequate language skills to carry out the research. You also must be a U.S. citizen and a…
→ Doctoral student
If you're interested in this opportunity, contact Dr. Shelley Hawthorne Smith, assistant director in the Graduate College Office of Fellowships and Community Engagement, at shellh@email.arizona.edu. Applicants must submit through the Graduate College and Sponsored Projects, so reach out as soon as possible. The Graduate College also offers a Summer Fellowship Application Support Program, so take advantage of this offering!
3. Fulbright Postdoctoral Awards Program. This is an opportunity for scholars to deepen their expertise, acquire new skills, and connect with others in their fields. Postdoctoral awards are available in STEM fields, the arts, humanities and social sciences. You might qualify if you are a U.S. citizen and…
→ Recent doctoral degree recipient (typically within the five previous years)
If you're interested, refer to the 2019-2020 catalog of awards. The deadline to apply is August 1, 2018. Questions? Contact Shelley Hawthorne Smith at shellh@email.arizona.edu.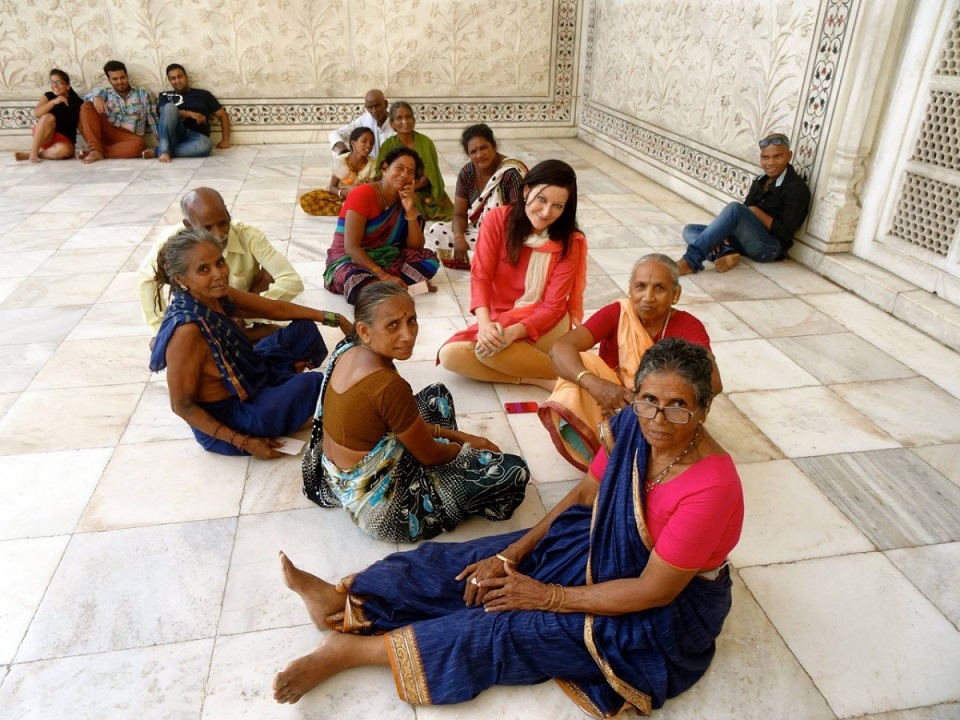 4. Fulbright Specialist Program. Want to spend two to six weeks in another country, consulting for an academic institution? This might be for you. You might qualify if you are a U.S. citizen and a…
→ Faculty member
→ Professional with significant experience
This application process is a bit different than the others. First, you apply to the Fulbright Specialist Roster. If you're approved, you're eligible for project matches with host institutions abroad. There is a rolling roster application deadline every eight weeks. Interested? Contact Dr. Dale LaFleur, senior director of International Partnerships and Fulbright Scholar Liaison in the Office of Global Initiatives, at dlafleur@email.arizona.edu.
5. Core Fulbright U.S. Scholar Program. This program provides teaching, research or combination awards for U.S. citizens with a Ph.D. or other terminal degree. There are several flexible options, spanning two months to one year, including opportunities to take multiple visits to the host country. You might be eligible if you are a U.S. citizen and a…
→ Faculty member
→ Research Scholar
→ Postdoctoral Scholar
→ Administrator
→ Professional with significant experience
The catalog for academic year 2019-2020 is open now, and the deadline to apply is August 1, 2018. If you're interested in this option, reach out to Dr. Dale LaFleur at dlafleur@email.arizona.edu.
Wait, there's more?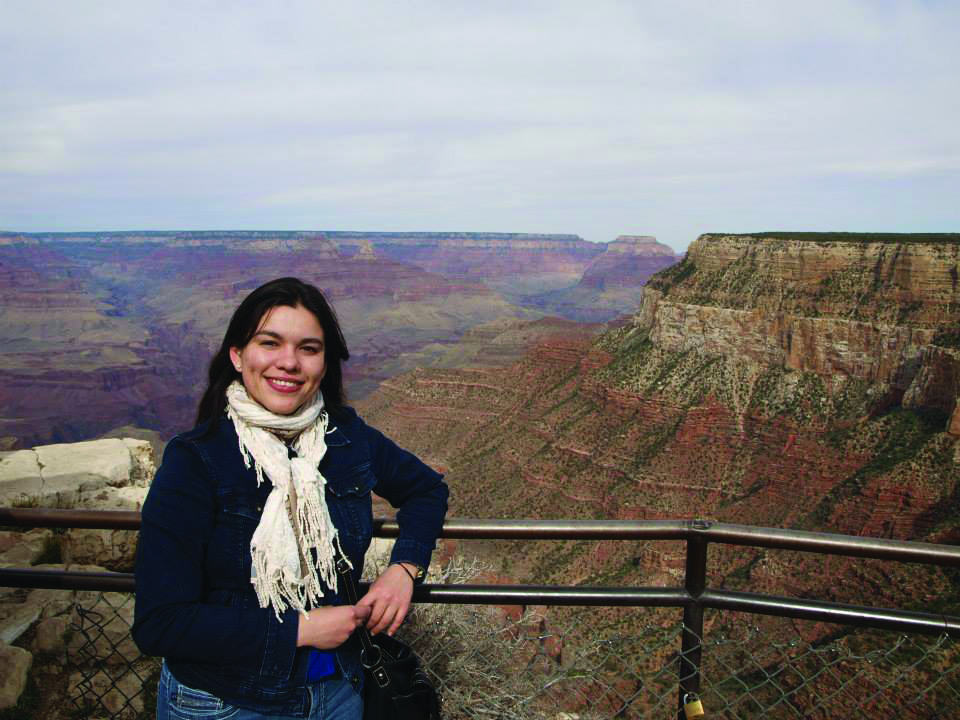 Yes, there is another very important piece to the Fulbright puzzle. While the UA sends students, faculty and specialists all over the world for Fulbright programs, we also host international Fulbrighters here in Tucson as part of the following programs:
Fulbright Foreign Student Program. This is one of the many ways the UA attracts exceptional students from around the globe to our community. International graduate students and young professionals from participating countries are eligible to apply.
Core Fulbright Visiting Scholar Program. The UA also hosts visiting scholars each year for advanced research, teaching or combination projects. Individual grants are available to scholars from more than 150 countries.
*If you know someone who might be interested in one of these programs, have them check with their home country's Fulbright Commission.
Attend Fulbright Week Events at the UA!
The Office of Global Initiatives, the Honors College and the Graduate College are once again uniting for Fulbright Week at the UA. From March 19th through the 23rd, all faculty, staff and students are encouraged to participate in information sessions, one-on-one advising and social events that support the Fulbright program. This is an excellent opportunity to hear from past Fulbright recipients, speak with Fulbright experts on campus, and get the inside scoop on various awards available. Please visit this webpage for a full list of the week's events. We look forward to celebrating the Fulbright Program with you!