Yoga @ Global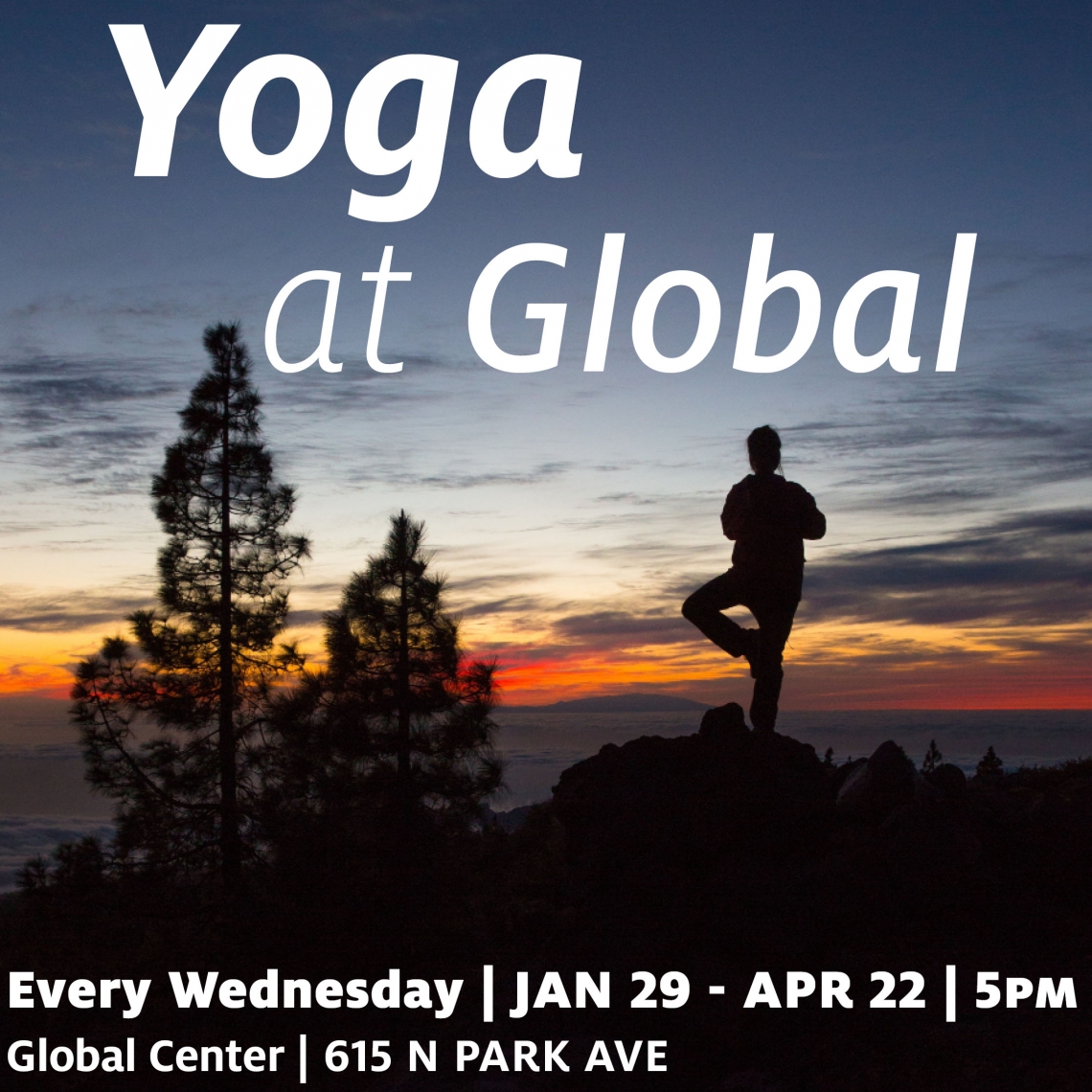 Wind down your Wednesday from 5-6 PM with a free yoga class at the Global Center.
!! Please note that as of March 16th, as with other gatherings on campus, and due to the efforts to support social distancing, Yoga @ Global has been cancelled for the remainder of the Spring 2020 Semester.
Please join University of Arizona Global and Campus Recreation for a 12-week series of yoga classes at the Global Center (former Park Student Union), Wednesday afternoons from 5-6 PM. 
In cold or rainy weather, meet us indoors in the lounge, upstairs by the OSCR lab. In warmer weather, we'll meet outside on the lawn.
Free. Please bring your own yoga mat.
When
5 p.m. to 6 p.m. Jan. 29, 2020
5 p.m. to 6 p.m. Feb. 5, 2020
5 p.m. to 6 p.m. Feb. 12, 2020
5 p.m. to 6 p.m. Feb. 19, 2020
5 p.m. to 6 p.m. Feb. 26, 2020
5 p.m. to 6 p.m. March 4, 2020