Study Abroad Fair Week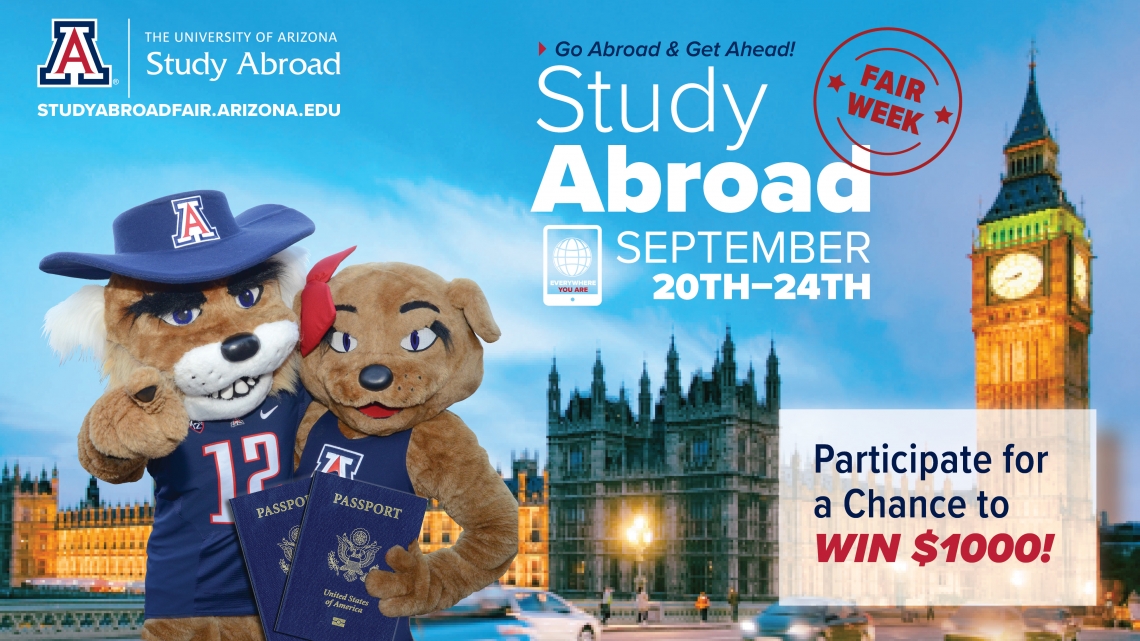 Hybrid events for students to discover learning opportunities abroad!
Study Abroad invites all students to participate in the Study Abroad Week in order to find inspiration and opportunities to go abroad and get ahead! Participants in any official events (indicated below by *asterisk) are eligible to win the $1000 Study Abroad Scholarship! RSVP for the Study Abroad Fair Week 2021 & Party at Global. View the event flyer. 
Monday, 20th
Visit us from 10 am - 2 pm on the Mall 
Tuesday, 21st
Visit us from 10 am - 2 pm on the Mall 
Wednesday, 22nd
Visit us from 10 am - 2 pm on the Mall 
Thursday, 23rd
Visit us from 10 am - 2 pm on the Mall 
Friday, 24th
Visit us from 10 am - 2 pm on the Mall 
When
10 a.m. Sept. 20, 2021 to 9 p.m. Sept. 24, 2021