Presentation and Q&A with Visiting Author Dr. John Sexton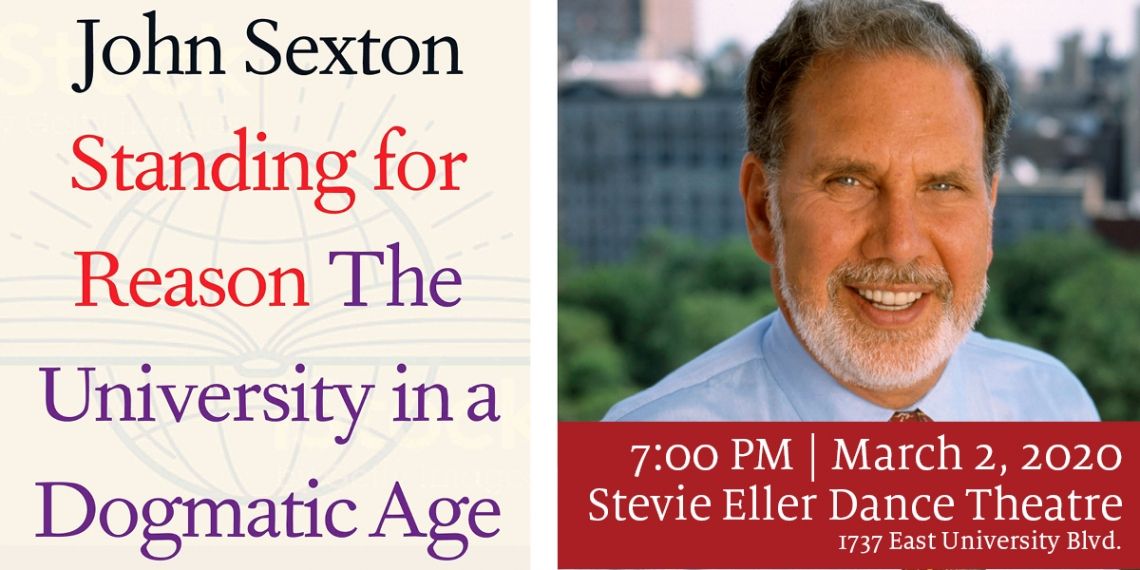 Standing for Reason: The University in a Dogmatic Age
Dr. John Sexton, former president of New York University, recognized our increasingly interconnected world when he opened campuses in Abu Dhabi and Shanghai, advocating for globally networked universities.
His latest book, Standing for Reason: The University in a Dogmatic Age, argues that over six decades, a "secular dogmatism" has come to dominate political discourse in America. Sexton sees our universities, the engines of knowledge and stewards of thought, as the antidote, and he describes the policies university leaders must embrace if their institutions are to serve this role.
In his presentation he will discuss the roles of policy, journalism, globalization and higher education as the crucial foundation-blocks of an interlocking world characterized by "secular ecumenism."
Following his presentation, Dr. Sexton will participate in a discussion and Q&A with University of Arizona President Robert C. Robbins and Vice Provost for Global Affairs Brent White.
--> Please register to attend at: global.arizona.edu/john-sexton
---