Music Seminar: Triple Music Creation (Virtual Event)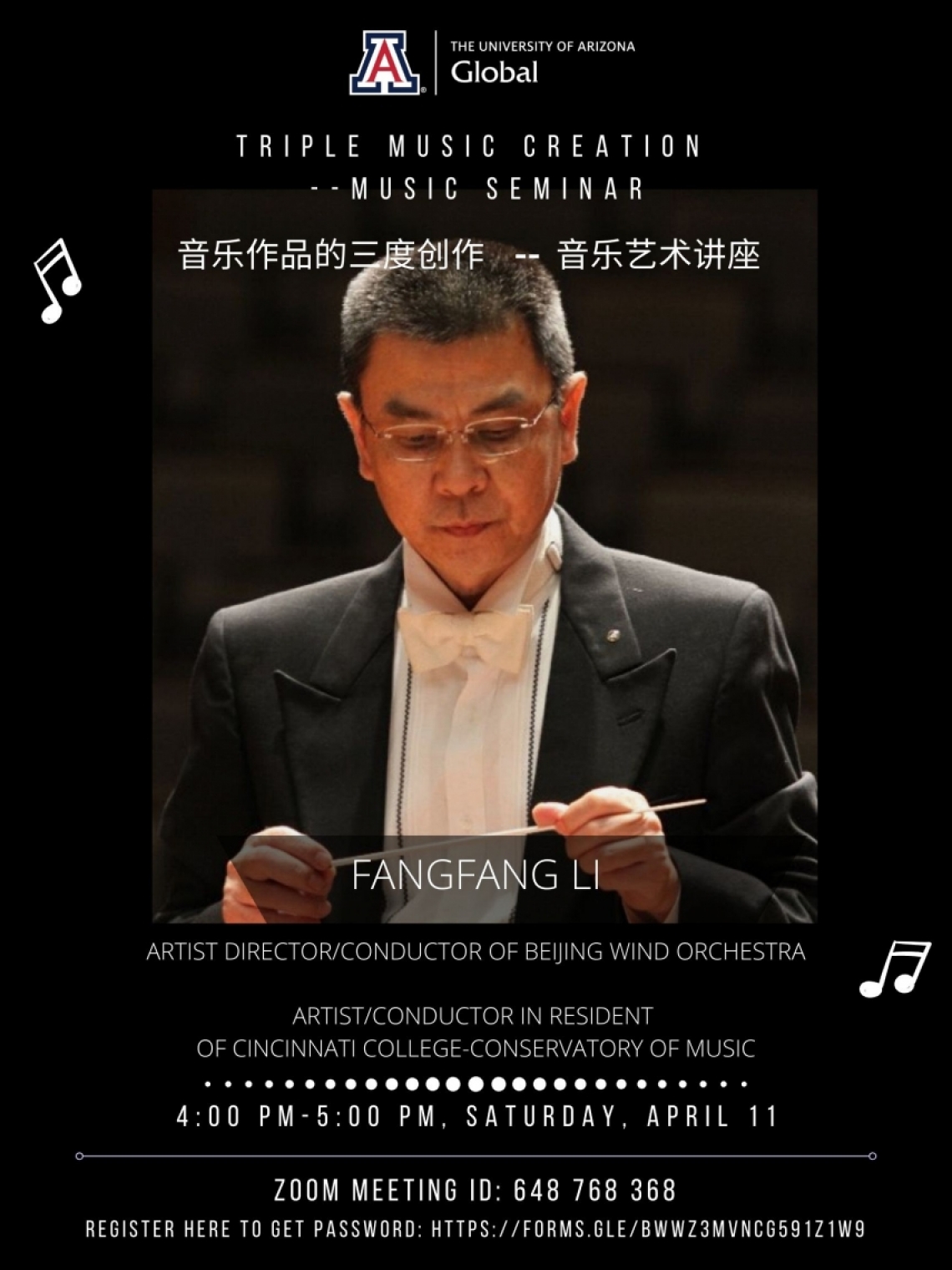 With UArizona Alumnus Mr. Fangfang Li, Principal Conductor and Artistic Director of the Beijing Wind Orchestra
Learn about Triple Music Creation in this music seminar with renowned conductor and University of Arizona alumnus, Mr. Fangfang Li. Mr. Li is the Principal Conductor and Artistic Director of the Beijing Wind Orchestra, and is currently an Artist/Conductor In-Residence with the Cincinnati College – Conservatory of Music. Mr. Li graduated from the University of Arizona School of Music in 2003 and is now involved in the school's doctorate program.
Saturday, April 11, from 4:00 -5:00 PM.
Hosted on Zoom; requires registration to receive password.
Please follow link for details.
When
4 p.m. to 5 p.m. April 11, 2020