Graduate College in the U.S. | A Webinar for Students in Southeast Asia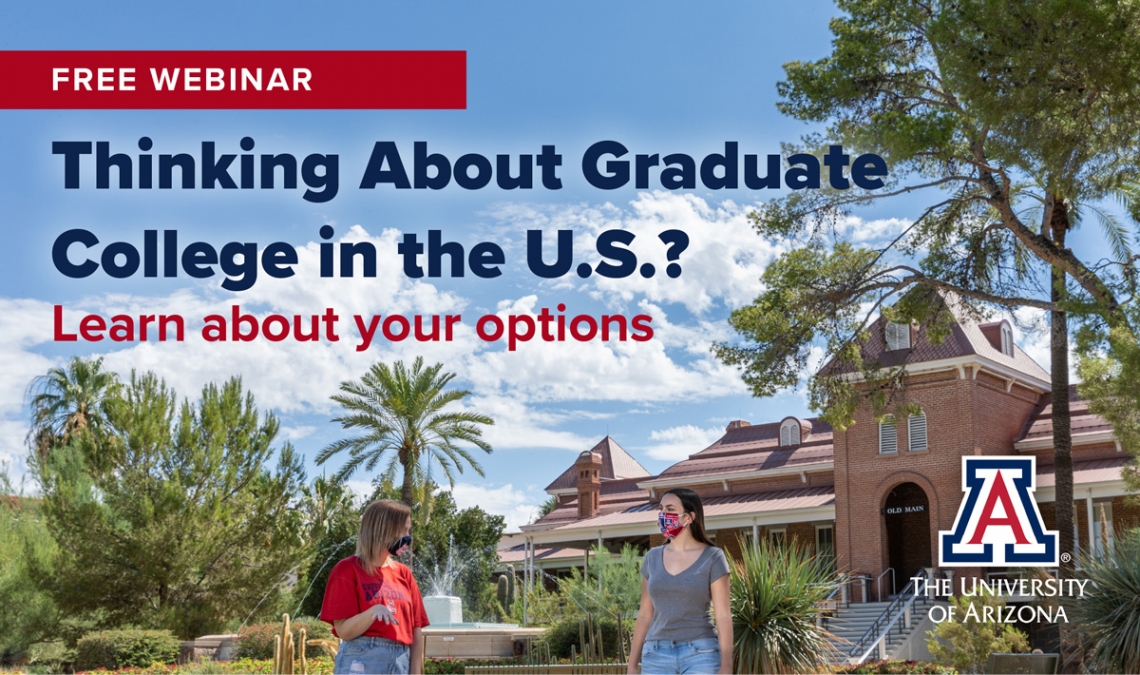 Free Webinar
Graduate College in the U.S. | for Students in Southeast Asia
Arizona Global is hosting a free webinar for international students to learn about everything you should consider when applying to Graduate College in the U.S.
We will help you feel prepared and confident so that you can make an educated and knowledgeable decision.
Bring your friends, family, and any questions you may have to our "Graduate College in the U.S." webinar hosted by:
Tolga Turker, Director of Graduate Student International Recruitment,
Dr. Nadia Álvarez Mexía, Director of Mexico Programs,
Amanda Agate, Program Coordinator of Global Student Engagement,
and featuring student speakers.
For students in Southeast Asia 
Friday, March 19, 2021
19:00-20:00 MST (UTC -7)
You will receive a Zoom link to join the event.
When
7 p.m. to 8 p.m. March 19, 2021