Global Coffee Hour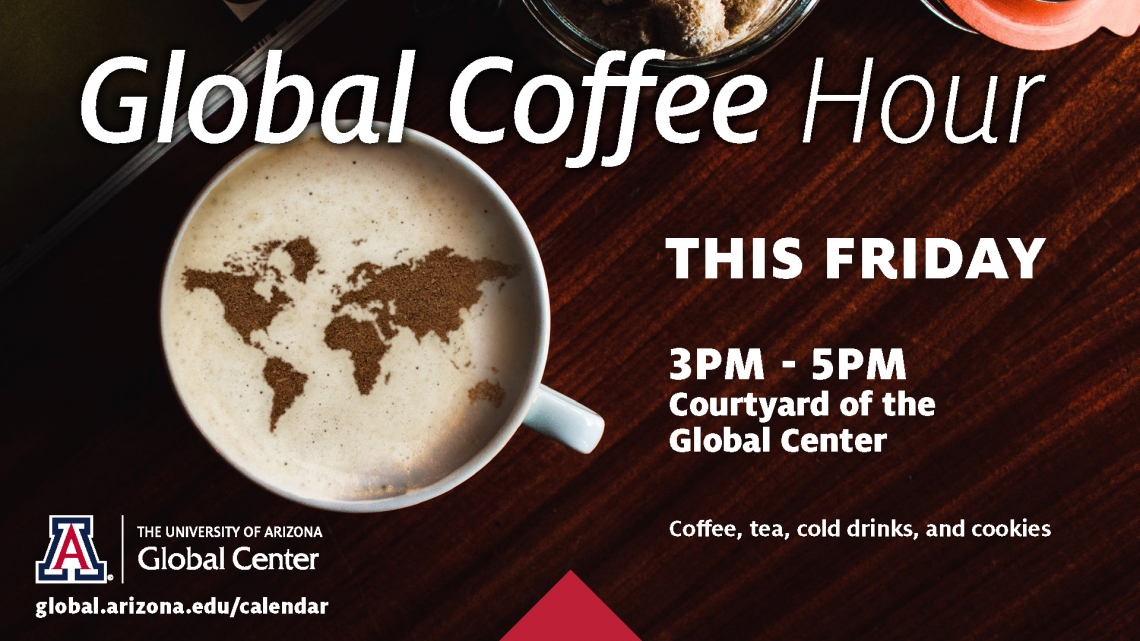 Ease into the weekend with your friends at the Global Center!
The Global team invites local, international and exchange students, and university faculty and staff to the winter/spring coffee hour series at the Global Center! Every other week throughout the semester we welcome you to join us in the courtyard for coffee, snacks and beverages, table games, and sometimes themed or seasonal topics and activities. 
Staff will be on hand to give tours of the Global student center, international student services, international admissions, the travel office, and international faculty and scholars office, and to answer questions about study abroad programs.
---
Global coffee hours are held every two weeks as an opportunity for our global community to meet each other. It's a relaxing and fun way to wind down your week.
Join us every other Friday from 3-5 PM!
Winter Spring schedule:
January 24
February 7
February 21
March 20
April 3
April 17
May 1
When
3 p.m. to 5 p.m. Feb. 21, 2020