Buddy Program Presents: Visiting the World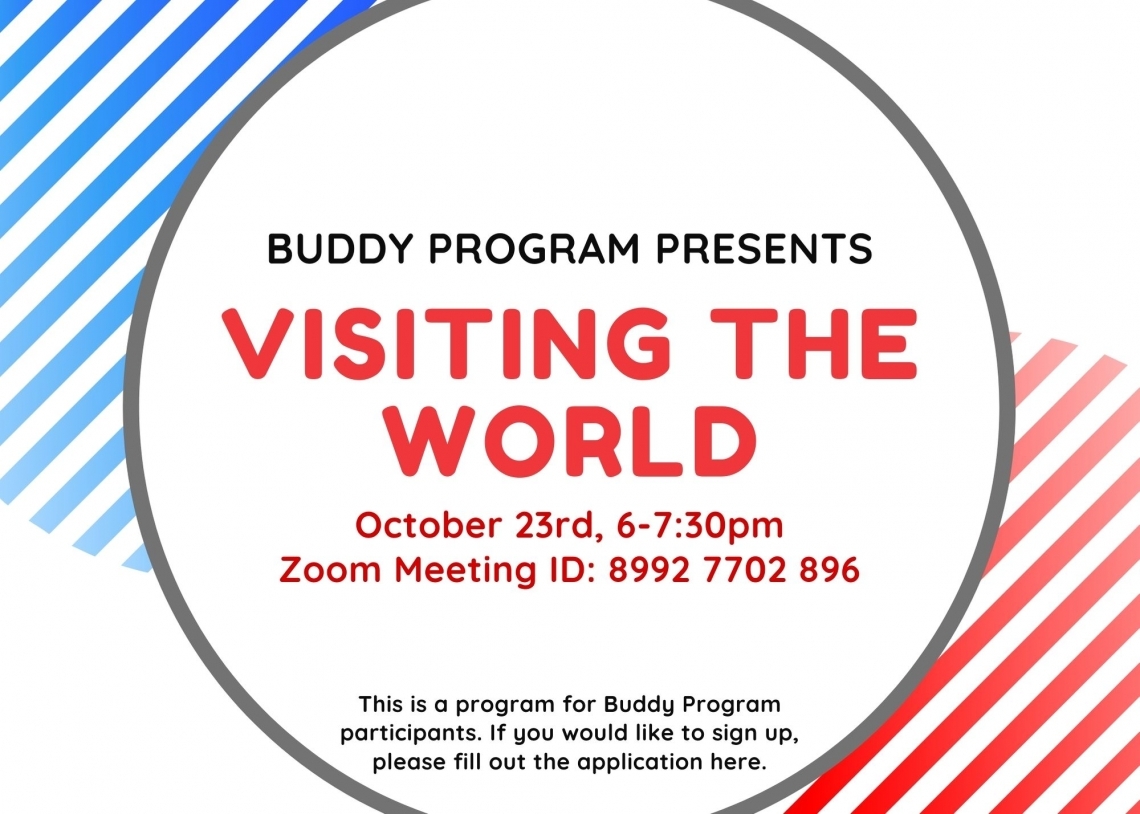 If you won a million dollars, where in the world would you want to travel? Join Global Ambassadors Yash and Shifat for an exciting discussion!
Zoom meeting ID: 8992 7702 896
Please note: This is a program for Buddy Program participants. If you would like to sign up, please fill out the application here.
When
6 p.m. to 7:30 p.m. Oct. 23, 2020