Buddy Program Presents: Mercado Meet-Up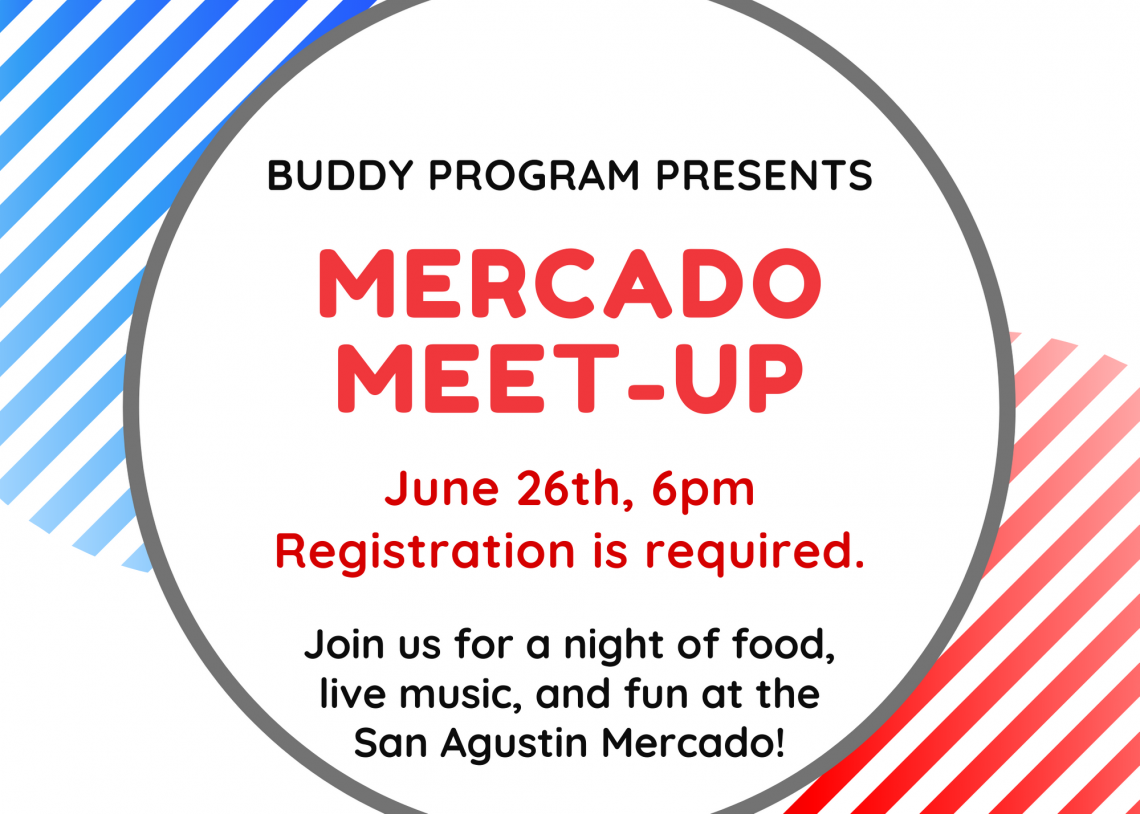 Join Global Ambassadors Ola and Jiten for a visit to Mercado San Agustin full of food, live music, and fun! The Mercado is a plaza full of independently-owned local businesses and restaurants, and is a popular Tucson spot to spend an evening with friends. Our group will be meeting on campus and taking the Sun Link together to our destination.
If you have not joined the Buddy Program yet, what are you waiting for? Sign up today and meet fantastic new friends from around the world!
When
6 p.m. to 9 p.m. June 26, 2021