Australia & New Zealand Spotlight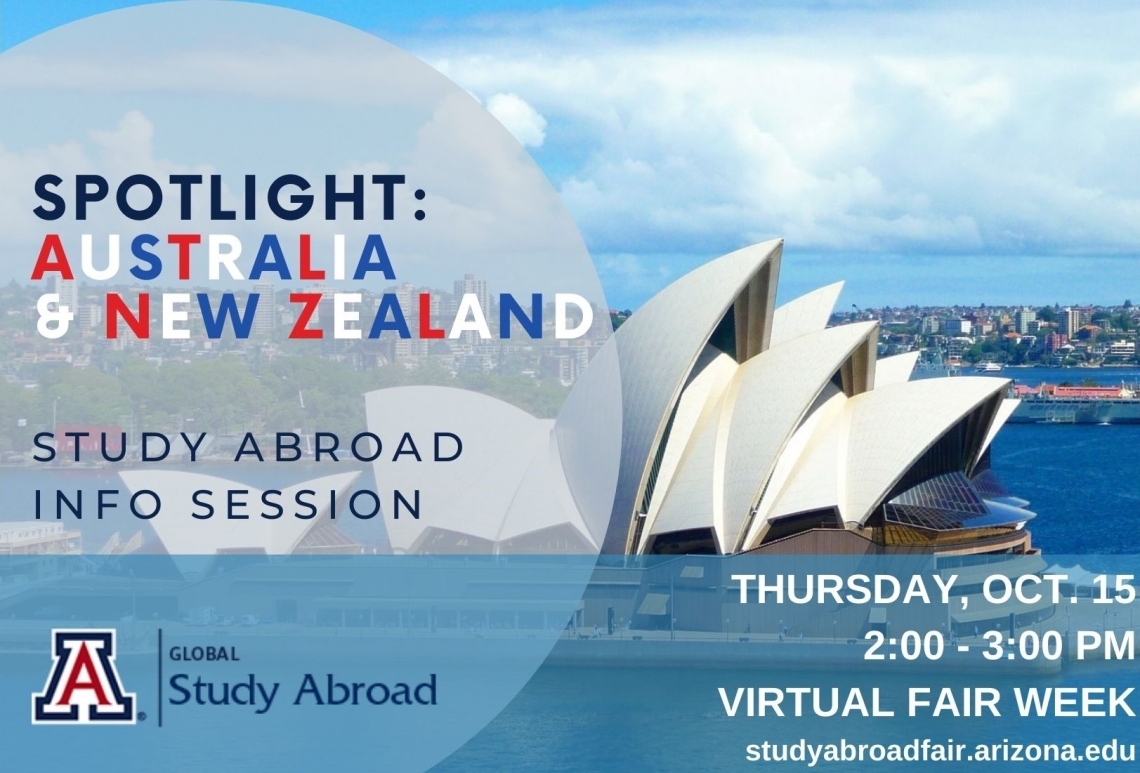 Interested in Australia or New Zealand?
Connect with Study Abroad staff to learn more about Australia and New Zealand! This session covers some of the cultural and geographical highlights of these countries, as well as an overview of the programs offered there. Bring your questions and your enthusiasm for Australia and New Zealand!
When
2 p.m. Oct. 15, 2020 to 2:50 p.m. Oct. 16, 2020