David Soren: How Study Abroad Shaped My Life
Accolades are abundant for David Soren, Regents' Professor of Anthropology and Classics at the University of Arizona. He was named 2018 Undergraduate Teacher of the Year by the Archaeological Institute of America. He was granted honorary Italian and Greek citizenship – and officials in the Umbrian region of Italy recently named an olive strain after him. That's right, the Soren Olive.
The Director of the UA Study Abroad program, Arizona in Orvieto, is no stranger to the spotlight. He first rose to fame as a vaudeville performer in Philadelphia at the age of eight, starring in a popular variety show on CBS. His penchant for entertainment would carry over into his young adult years as well, with stints as a singer in rock and roll and folk bands.
So how did a former showman from the streets of Philly become a world-renowned archeologist? According to him, it started with a love for movies and solidified with study abroad.
Inspired by the Big Screen
Consumed by the 1950s vaudeville world as a young child, Soren's free time was especially precious. To this day, he has vivid memories of visiting the movies when he could escape from work.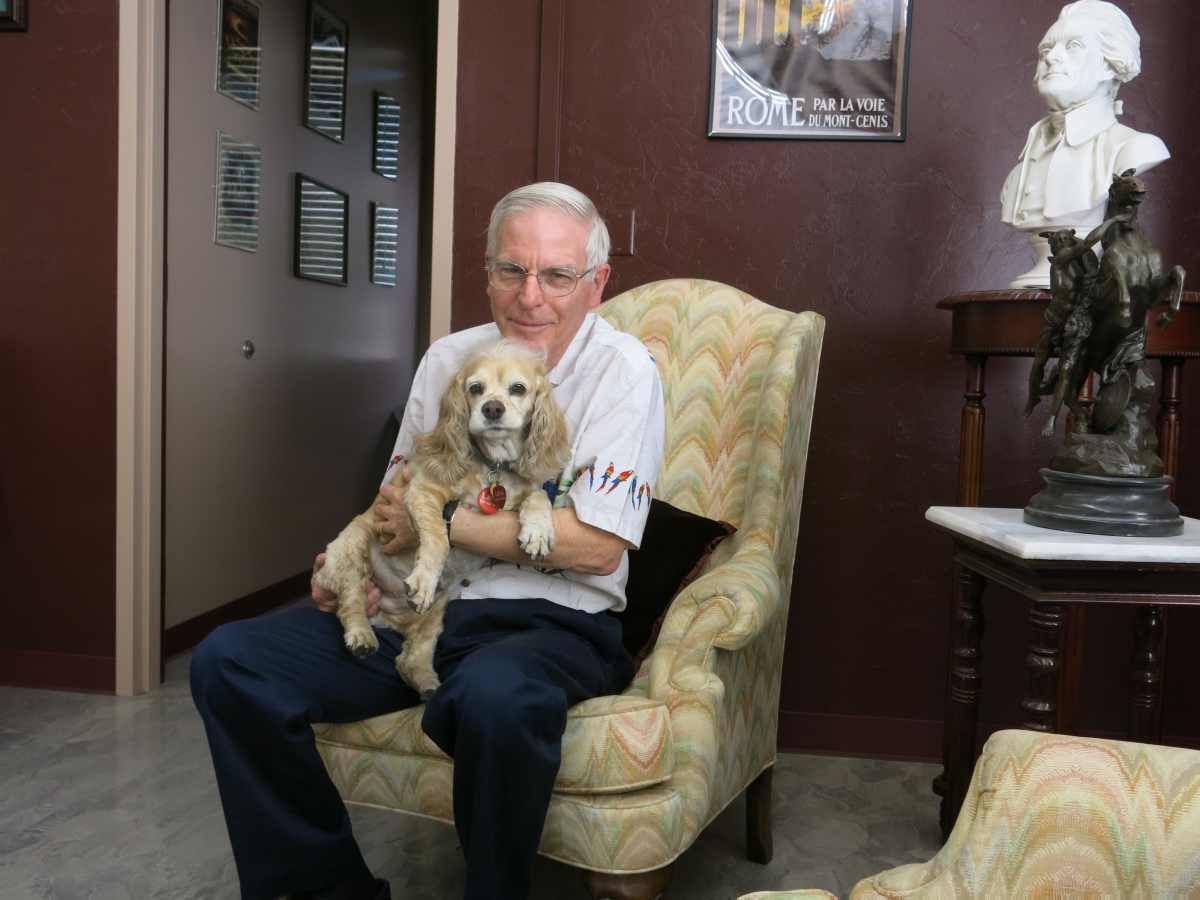 "Movies about archaeologists were very popular at the time; they came to life. You had your khakis and your pith helmet. You went to exotic places where you discovered these incredible ruins and ancient civilizations. So when I got to college I wanted to see these places," he explained.
A Study Abroad Experience
Soren attended Dartmouth College where he originally majored in English, hoping to become a screenwriter for the kinds of movies he adored as a child. He quickly changed his academic trajectory, however, after visiting Italy on the Stanford Overseas study abroad program, as it was known at the time.
"When I got to Rome, I fell in love with it. I just thought: this is a different culture. They didn't have hamburgers. They taught you how to eat," Soren recalled of his first trip overseas. "Every street you went down you paused and admired the architecture. I was growing up in Levittown where the architecture was exactly the same. Some days I couldn't find my way home from school because the houses all looked alike and I forgot the number!"
Particularly amazed by trips to the ruins, Soren visited the American Academy in Rome eager to learn more, but encountered some disappointing news.
"They wouldn't let me in. They told me I wasn't a professor; I wasn't affiliated. So I asked what I had to do to get in the American Academy in Rome. I also started thinking about what I had to do to start a study abroad program – and I just put that away in my brain."
A New Outlook on Life
When Soren returned to the United States, he put the wheels in motion, switching his major from English to Classics.
"What study abroad did was awaken in me a desire to appreciate this incredible world around me and to hopefully help others appreciate it," he recalled. "It really led me to want to become a teacher. I thought I might be a screenwriter, but the trip changed all that. I wanted to teach because I could teach this stuff with passion and love."
Soren held true to his plan to become a professor, completing a Ph.D. in Classical Archaeology from Harvard University.
In the years that followed, he earned a legendary reputation for archaeological excavations. He directed digs throughout Tunisia, worked in Cyprus on the puzzle of a great Mediterranean earthquake, identified malaria as a contributor to the downfall of the Roman Empire, and helped uncover an ancient spa in the Tuscan region of Italy.
The Making of Arizona in Orvieto
During excavations in Italy, Soren and his wife Noelle, also an archaeologist, became friends with a man and woman from Orvieto named Claudio Bizzarri and Alba Frascarelli.
"I thought, I've always wanted to have a study abroad program. Could we have it in Orvieto? They were connected to the town, and Claudio mentioned they had a building available," Soren said. "I went with Noelle, Claudio, and Alba to speak with town officials and they asked about funds. I said, we can bring 15 students or something like that. At the time, I was teaching large enrollment classes, and I promoted it in these classes and we got 15 kids. The next year we had 22."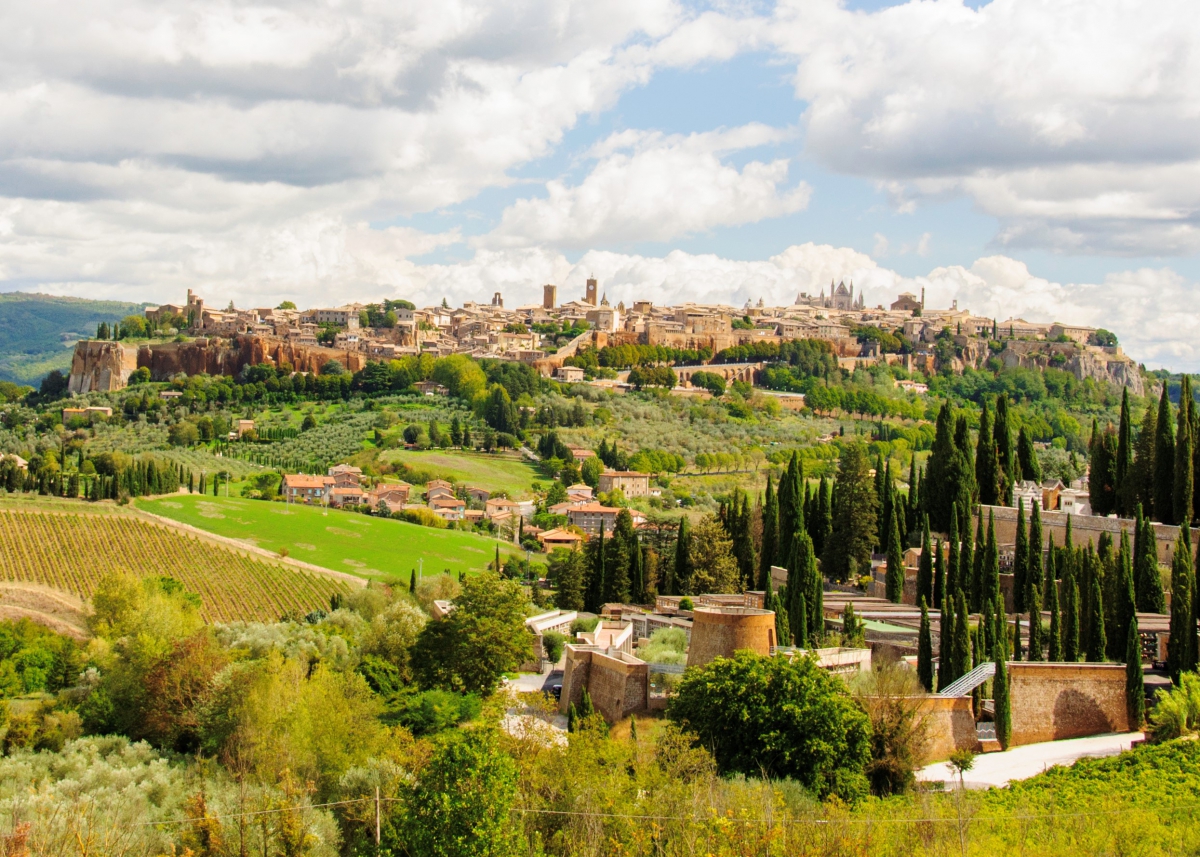 To this day, Bizzarri is the Professor in Residence of the program, and Frascarelli the Program Coordinator. Soren and his wife spend time each year in Orvieto, demonstrating their enduring commitment to the program.
"Working with passionate faculty members like Dr. Soren is always a pleasure for our team; his commitment to opening students' minds to different cultures is inspiring," said Harmony DeFazio, Director of UA Study Abroad and Executive Director of the UA Global Mobility Lab. "We enjoy providing the support he needs for the program to run smoothly, so he can focus on what is most important to him: empowering students to explore themselves and the world with confidence."
Now the UA's largest UA Study Abroad program, Arizona in Orvieto is offered in the spring, summer, and fall semesters – each year allowing dozens of UA students life-changing experiences through study abroad.
Recipe for Study Abroad Success
So what is their secret to study abroad success? Soren emphasizes three things: the people, the space, and the locals.
"Don't make it your study abroad program. Presumably you have a connection to the place. Get some people you've worked with whom you can trust. Believe in them, and make sure they believe in you," Soren advised. "See the appropriate officials, find an appropriate space, and staff the program with local people. If you believe in the program, you should believe in the country and the people who work there."
For faculty members who want to start a program, Soren not only emphasized the people of the international community, but also the students of the UA.
"Believe in the students here. Go around to classes. Make presentations. Get a video together. Every year students make these gorgeous videos. We still use one of the very first ones!"
Soren stressed taking a transparent tone with students who might be interested in study abroad, and asking them to help spread the word. He employed this approach when he first started Arizona in Orvieto.
"We said to the kids, we'll give you the best deal we can. We'll throw in everything we can. We'll make it work. And you do one thing for us. You tell everybody that it's a good program."
As part of this collaborative project, Soren also relies upon the expertise of UA Study Abroad, located within the Office of Global Initiatives.
"The UA Study Abroad staff provides an extremely supportive role in the overseas program helping with every aspect of planning and preparation, including many areas that I haven't thought of," said Soren. "It has been a very positive experience for me."
Providing Global Opportunities
Looking back to the first time Soren set foot in Italy, he wanted to provide study abroad opportunities for students, regardless of their financial means.
"This is really important to me because I came off the streets basically. I wasn't a private school kid or anything like that. I said, if I ever get the chance, I want to do this for other kids," Soren said. "The Cacioppo Foundation helps me a lot with funds for students. Every year, we raise 40 or 50 thousand for students to take part in our overseas programs of one kind or another."
Looking back at his storied career, Soren cannot help but see irony in his journey from child star to celebrated archeologist.
"I'd always had an interest in breaking out of this confined space of entertainment where you go someplace and sing and dance, and then go on to the next one. You were in a box," he explained.
"I wanted to get out of all this confinement, but then I ended up in holes in the ground!"
---
Arizona in Orvieto is one of the UA's most popular study abroad programs, located in the beautiful town of Orvieto, just one hour from Rome. Students may enrich their studies in a variety of courses, including: Classics, Italian, Art, Art History, Communication, Psychology, Journalism, English, Music, and Architecture. For more information about Arizona in Orvieto, please visit studyabroad.arizona.edu.