10 Questions with Corinn Wilson
Meet Corinn Wilson, Program Director of Sponsored Programs, International Student Services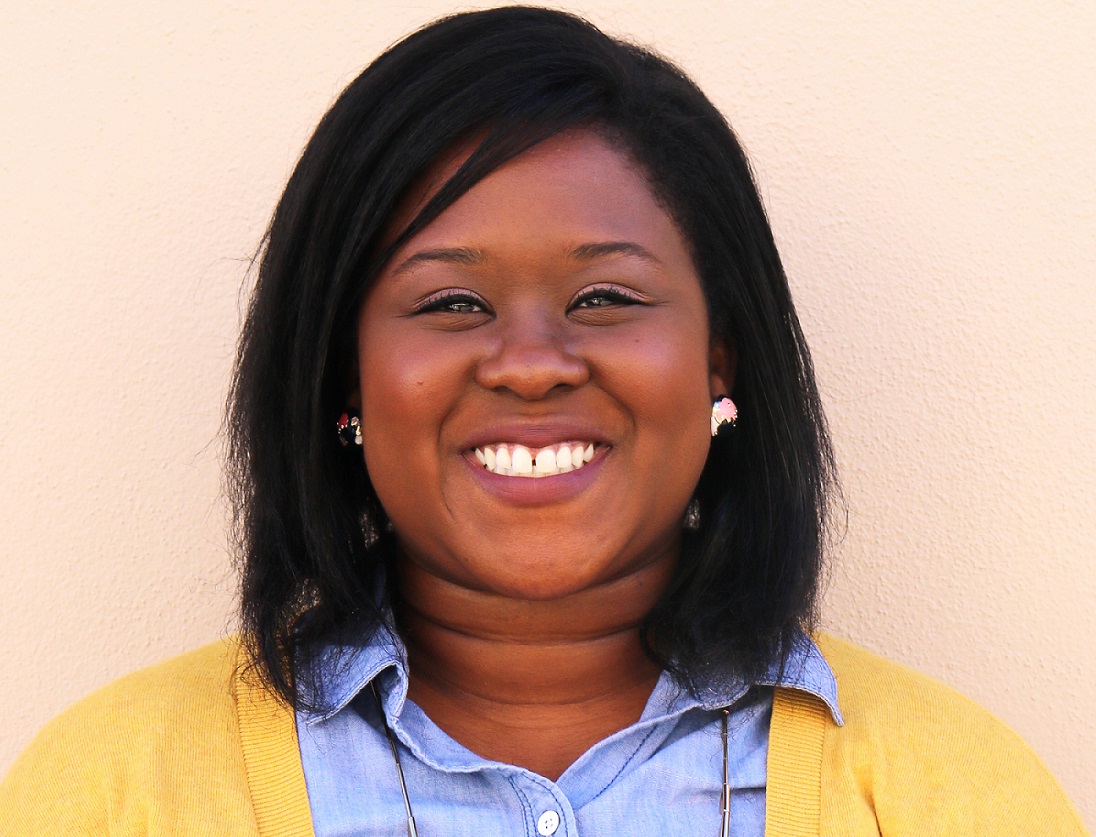 A global education expert, Corinn is thrilled to bring her unique skills to the UA as Program Director of Sponsored Programs within International Student Services. She primarily works with international students who are sponsored to study at the UA by their home government or agency. Corinn's duties include immigration advising, student outreach, and scholarship compliance based on the needs of the sponsor. She especially enjoys helping students unlock their potential within the guidelines of their scholarship. Previously, Corinn worked as an Academic Advisor for the Saudi Basic Industries Corporation (SABIC) Scholarship program. A self-described "Air Force Brat," Corinn has lived throughout the US and in Japan and South Korea. She received her bachelor's degree in Communications from the UA and her master's in Higher and Postsecondary Education from Arizona State University. She is a member of the Tucson Graduate Chapter of Alpha Kappa Alpha Sorority, Inc. and the newly-elected Secretary for the Urban League Young Professionals Chapter of Tucson. Conversational in Japanese, Corinn loves to travel and play Japanese drums or "Taiko."
10 Questions…
Where is your favorite place to travel? I fell in love with Dubai, but I am also a lover of Japan.
Where would you love to visit? Cuba and Egypt
Who's your favorite celebrity? Judge Judy
What is a fun fact someone might not know about you? During my Freshman year at the UA I was a participant in a short-lived documentary series called "Freshman Diaries." My season never aired, but it was a fun experience.
What is your favorite type of food? Throughout undergrad I ate frosted flakes at least once a day. I am obsessed with frosted flakes!
What is your favorite thing to do in Tucson? I like to drive around the city because I live farther out, near Oro Valley, and shop at consignment and vintage stores. Tucson people collect the most eclectic things!
Where is your favorite place on campus? I enjoy watching people play the music rock at Old Main. Each hole in the rock is a different note. If you are good with notes, you can play on the rock!
What is your favorite thing about working with OGI? I like that we encourage students to put themselves in the global context because that creates life-changing experiences in the long-run.
How can you help OGI colleagues? I have more than four years of experience working with Middle Eastern entities and students, so I can be a good resource for cultural understanding. I'm also a Qualified Administrator (QA) of the Intercultural Development Inventory (IDI) and can assist anyone who is interested in using this tool for assessment.
What is your typical day like? There are many components. I check email and verify requests for students, I follow up with students who are applying and/or newly-admitted to UA, and I correspond with sponsors. I also help UA colleagues with requests regarding sponsored students. Basically, a lot of support!