10 Questions with Alma Sperr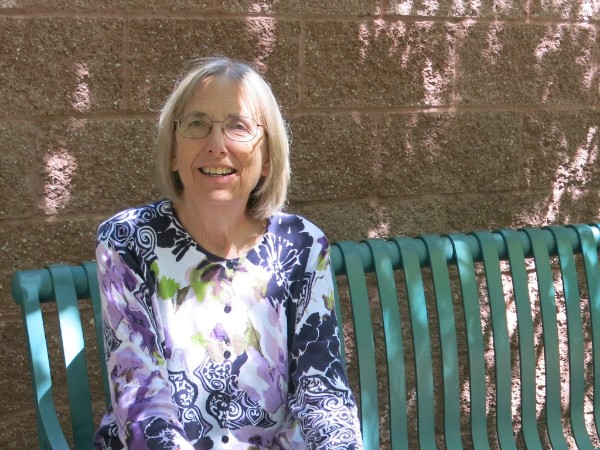 Meet Alma Sperr, Senior Financial Administrator
A seasoned administrator and self-proclaimed "data nerd," Alma Sperr is someone to turn to when you need a solution quickly. Having worked at the UA for 41 years, most of that time with the College of Agriculture and Life Sciences (CALS), she has mastered the inner workings of the university system. She began her career as a computer programmer, but eventually found herself in administration and ultimately as the Chief Fiscal Officer for CALS, from where she retired in 2010. Alma admits she loves to work, so her retirement didn't last long. She immediately accepted a part-time position with OGI where she supports her team in any way possible, specifically with data and analytics. Originally from New York, Alma drove cross country to Tucson with a friend to have an adventure, and never left! She obtained her bachelor's and master's degrees from SUNY Albany and sings in the Tucson Desert Harmony Chorus in her free time.
10 Questions with Alma!
Where is your favorite place to travel? The coast of Oregon. My girlfriends and I go there at least once a year. We try to rent the same condo each time because it's right on the ocean!
Where would you love to visit? Scandinavia and Paris
Who's your favorite celebrity? Meryl Streep
What is a fun fact someone might not know about you? That I sing in an a cappella group
What is your favorite type of food? I love vegetables. Growing up, my mother had gardens so we always had lots of great vegetables.
What is your favorite thing to do in Tucson? Go out to eat with friends, or a Wildcat basketball game!
Where is your favorite place on campus? I love the walkway on the west side of campus. There are benches and it's shaded by trees. I have fond memories of walking my dog there.
What is your favorite thing about working with OGI? The smart, friendly, committed people— I truly think this is a wonderful group.
How can you help OGI colleagues? If they need data solutions, something from the university system that they might not know how to get, I can often edit a canned report to find financial or student data.
What is your typical day like? I have several ongoing projects, but I change gears often if someone needs something quickly. If I can save someone time by designing a report or finding the right data, I'll do it.